Mark Teixeira's injury more severe than Yankees thought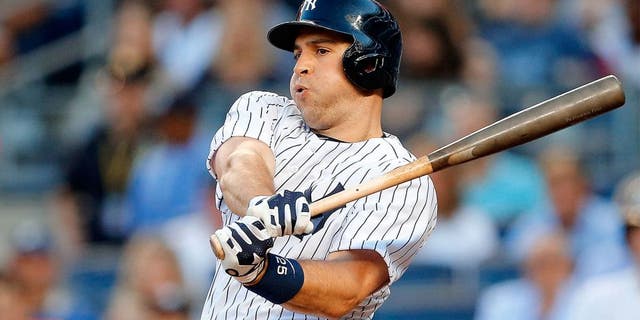 NEWYou can now listen to Fox News articles!
When Mark Teixeira fouled a ball off his leg, the New York Yankees believed he'd be out for days, not weeks.
However, after those days turned to weeks, the outlook isn't as optimistic.
In speaking to reporters before Tuesday's game, general manager Brian Cashman said he'd be out for a few more weeks.
"His bone bruise has not healed at all," Cashman said via Newsday. "There is no stress fracture. That was the biggest worry because he hasn't responded to it. But the bone bruise has not healed in any way, shape or form. He has some soft-tissue inflammation and some inflammation around the nerve. So he received some sort of injection to calm that down. But obviously, the bone bruise is the big issue and there's been no healing . . . He was on crutches initially and came off because he felt better. But they're putting him back on crutches and we're looking at weeks."
In his place, the Yankees have rookie Greg Bird filling in. With roster expansions Tuesday, the team now has Dustin Ackley and Austin Romine as back up.
Heading into Tuesday's games, the Yankees trailed the Toronto Blue Jays by 1 1/2 games.
(h/t Newsday)