Mark Sanchez & Santonio Holmes Booed at Madison Square Garden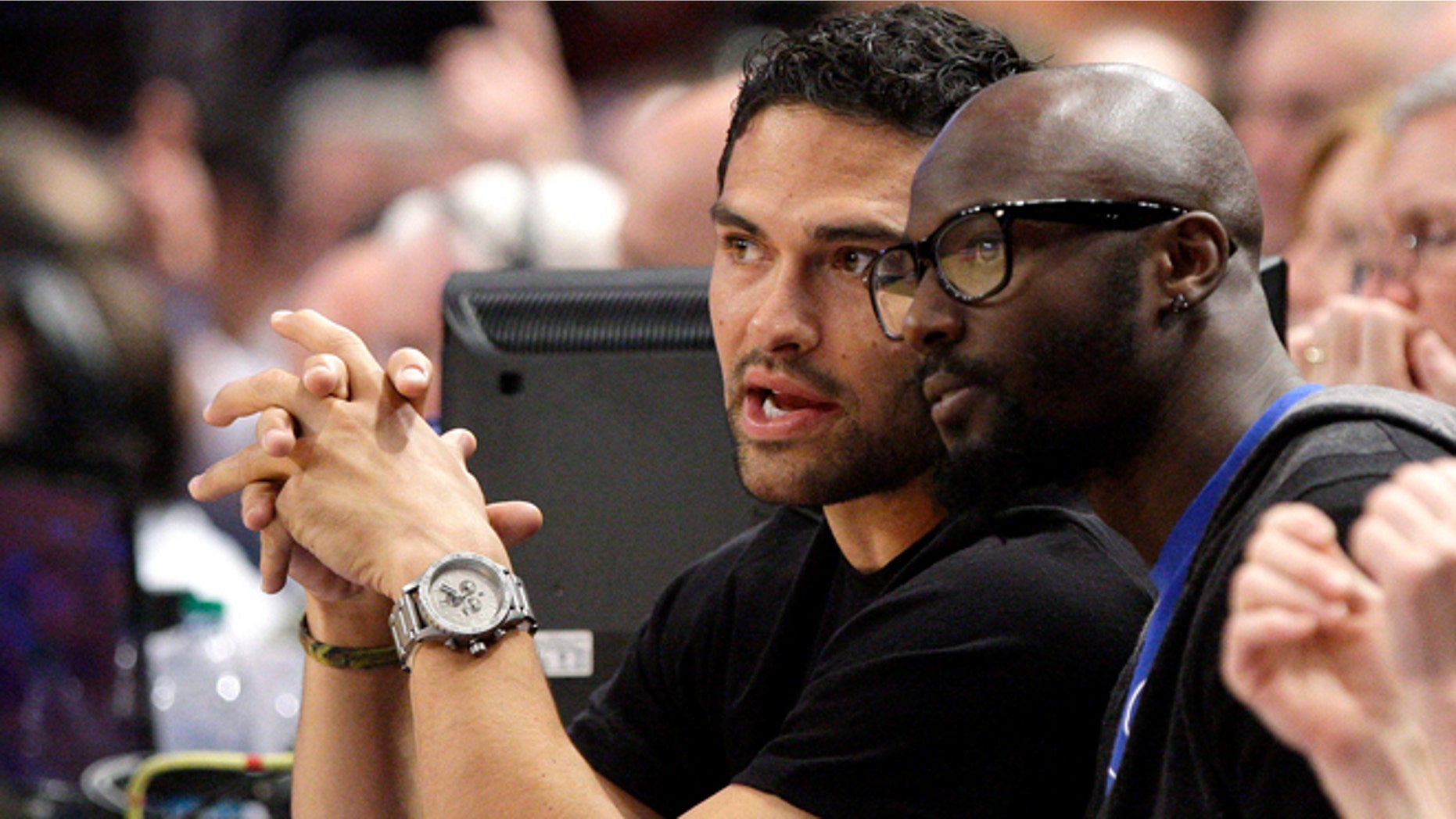 New York's love-hate relationship with its sports personalities was on display Wednesday night at Madison Square Garden as New York Knicks fans booed New York Jets quarterback Mark Sanchez and wide receiver Santonio Holmes.
To duo, who've spent the off-season mending their previously fractured relationship, were sitting courtside with teammate Antonio Cromartie when they were shown on the JumboTron, according to ESPNNewYork.com.
Both seemed to laugh off the crowd's reaction.
Sanchez isn't the only New York quarterback to get booed.
Just a few weeks ago in the Bronx, Tim Tebow who was recently acquired by the Jets, was booed by the Yankee crowd.
The Jets have been a soap opera this past season, and it has continued in the off-season.
After Sanchez was given a contract extension and raise to reassure him he was their "guy," they Jets proceeded to trade the Denver Broncos for Tim Tebow.
So far Rex Ryan and coaches have reassured everyone that Sanchez is the starter and Tebow's talent was too much to pass up on.
Compare this with their inner-city rival New York Giants who have quietly stayed out of the limelight even as quarterback Eli Manning has led them to their second title in five seasons last year.
At a recent event at Ole Miss honoring him, Manning's alma matter, Fox News' Shepard Smith asked Manning about Sanchez and Tebow's media attention.
"The New York Giants just won a championship yet I'm still the third most talked about quarterback in my own city," he said as the crowd laughed.
Follow Victor Garcia on twitter @MrVicGarcia
Follow us on twitter.com/foxnewslatino
Like us at facebook.com/foxnewslatino