Mark Martin wants to go for a spin in Denny Hamlin's hot rod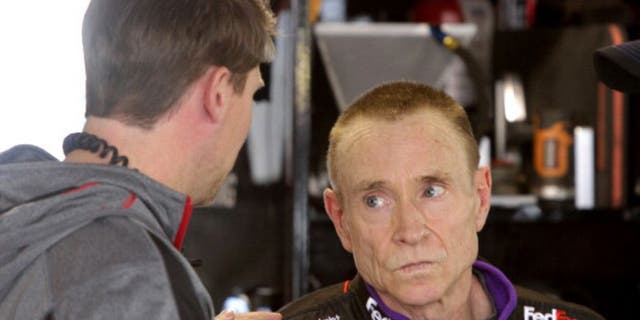 NASCAR Hall of Fame Class of 2017 member Mark Martin has filled in for Denny Hamlin behind the wheel of the No. 11 Joe Gibbs Racing Fedex Toyota Camry before and now he'd like another shot in one of Hamlin's cars.
Only this time he wants a crack at one of the true supercars of the automotive world, a spectacular Lexus LFA.
This amazing high-end hot rod cost $375,000 new and boasts a 553-horsepower V-10 engine and a top speed of 202 miles per hour.
No wonder Martin wants to take it for a spin.