Mark Cuban rips officials on Twitter during Mavs' loss to Warriors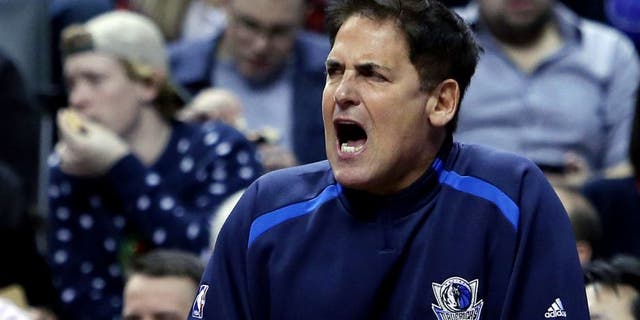 Dallas Mavericks owner Mark Cuban has never been shy about his criticism of NBA officials, but he took it to a whole new level with his real-time Twitter rant Friday night.
Cuban didn't accompany the Mavs to Oakland for their matchup with the Warriors, but that didn't stop him from calling out the officiating during the game.
The outspoken owner fired off a harsh tweet directed at referee Derrick Stafford after Dallas center Salah Mejri was whistled for a travel.
Cuban questioned the refs once again when Mavs forward Dwight Powell took an elbow to the neck from Warriors center Anderson Varejao.
He continued to take issue with the refs' treatment of Powell, who was whistled for four fouls in 24 minutes, all of which Cuban thought were unwarranted.
Cuban has been hit with seven figures worth of fines over the years for his open criticism against NBA officiating, and he could very well be told to open up his checkbook once again for his behavior Friday night.