Mark Cuban demolishes Donald Trump in musical roast on 'Colbert'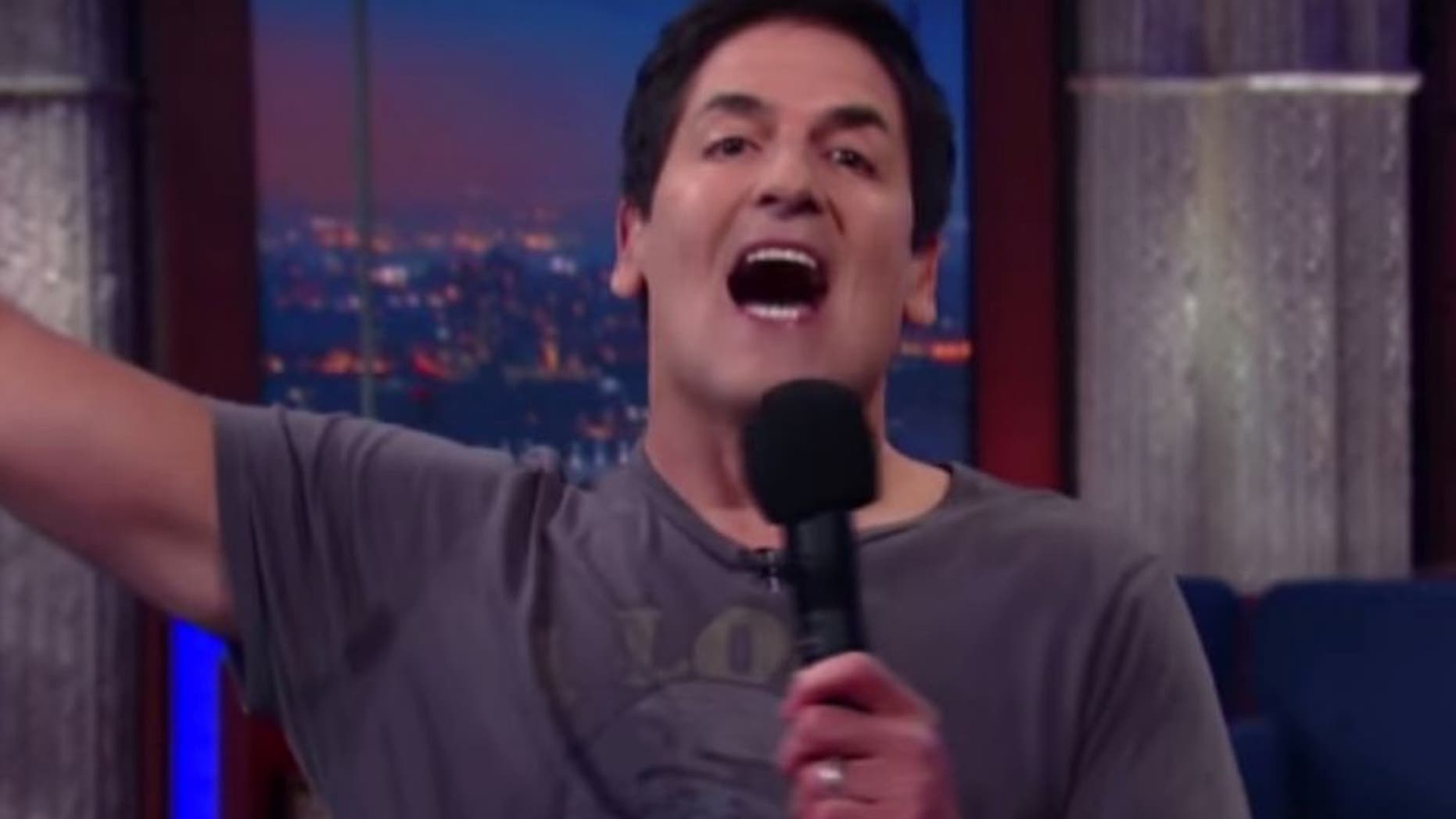 Dallas Mavericks owner Mark Cuban has never shied from injecting himself into politics, particularly not this year during a cycle in which Donald Trump has emerged as the official GOP candidate for president.
Cuban has also entertained dabbling directly in politics himself.
"I think I could help either candidate," Cuban said. "I am fiercely independent. I think I bring qualities that both could use in their campaigns."
But on Wednesday, as seen above, Cuban was all about lambasting Trump in a musical takedown on The Late Show with Stephen Colbert.
At the end of the jam, Cuban makes pretty lucrative hypothetical offer that Trump most certainly would refuse.