Mario Edwards Jr. is playing like the former top high school recruit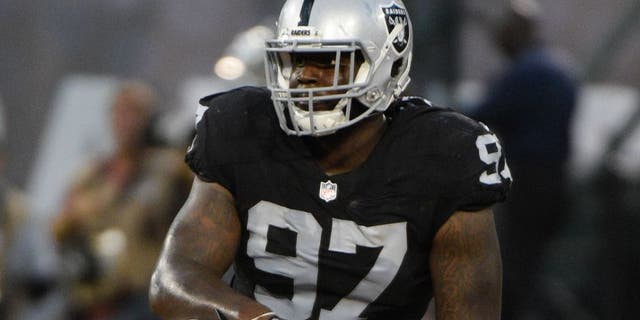 NEWYou can now listen to Fox News articles!
Scouts questioned Mario Edwards Jr.'s motor and passion when he left Florida State.
Consider both questions answered now. The second-round pick with the first-round skill set has been playing beyond his potential as an Oakland Raider.
"You may have in your mind how you think you should play it, but once they tell you how it's supposed to be played, it's just a mindset from there," Edwards told Eddie Paskal of Raiders.com.
His mindset has certainly changed since Tallahassee. The Seminoles imported Edwards Jr., the top recruit in his class, but made him play well above his comfortable weight.
He dropped the pounds and regained his old explosive burst off the ball. Even Khalil Mack -- the Raider most known for his defensive pop -- has taken notice.
"That dude (Edwards) is special," Mack said. "We're going to have a party back in the backfield."
That party started on Sunday night against Arizona. Edwards Jr. ripped around starting tackle Jared Veldheer for a sack, then bested first-round pick D.J. Humphries for another.
Said Edwards Jr.: "I just feel like as long as I continue to go hard, and just play with a motor, and just pin my hair back and go, everything will take care of itself."