Mariners' Paxton says he's ready for rehab stint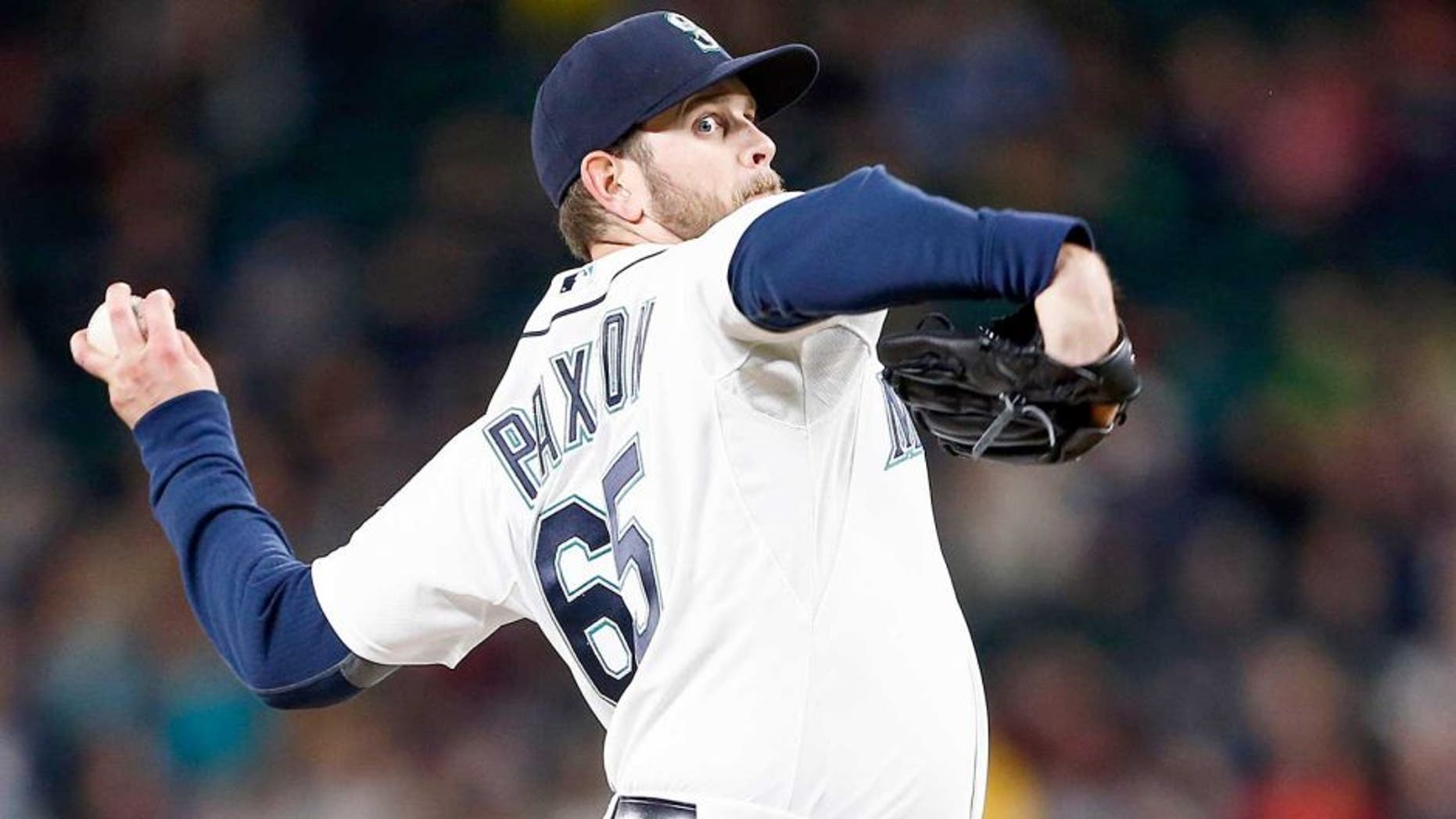 There's yet another update regarding the progress of Seattle Mariners left-hander James Paxton, sidelined early in the season with a strained left middle finger.
On Tuesday, Paxton threw a 30-pitch simulated game at Globe Life Park in Arlington, and emerged from it feeling pretty upbeat.
Said Paxton to MLB.com's Greg Johns: "It felt great. I just wanted to get the ball down, execute a few pitches and overall have no pain at all, which is what I had. So that was great."
The club plans to evaluate Paxton on Wednesday and make a decision regarding his next course of action - which could be a rehab stint if all goes well.
For his sake, Paxton sounded quite eager to take the next step toward getting back on the mound. As he told Johns, "We'll see how I come in [Wednesday] and feel. Obviously I think that after today, personally I feel I'm ready to go for a rehab start. But we'll see what these guys want me to do."
This sounds like good news for a pitcher who just less than two weeks ago was figured to be a longshot to make a return before the 2015 season ended.