Mariners' Paxton making progress, but 2015 return uncertain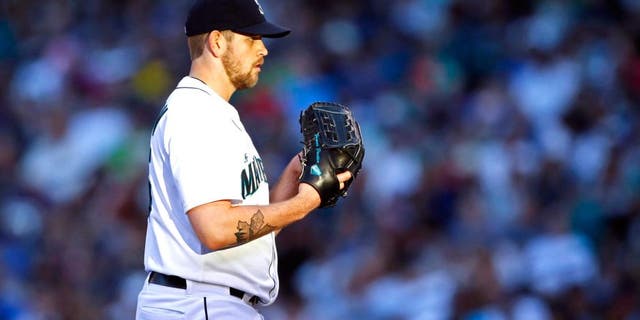 NEWYou can now listen to Fox News articles!
Lefty James Paxton has been out of action for the Seattle Mariners since late May, when a strained tendon in his middle finger forced him to the disabled list.
He hasn't yet made enough progress to get back on the mound for the M's, and there doesn't seem to be a guarantee that he will do so again this season.
Back in mid-July, he was still experiencing 'soreness' in the finger that continued to prevent his return to duty. Over the weekend, though, Paxton threw a bullpen session and came out of it feeling upbeat. As he told John McGrath of the News Tribune, "It was the first day when I felt this is normal and we are on track. It's a huge step. I'm going to be able to get on the mound soon and start throwing more offspeed pitches and get the feel for that, and then whenever they want me to go, I will go."
Despite the seemingly good news, McGrath mentioned that Mariners manager Lloyd McClendon is skeptical of the likelihood of Paxton rejoining the rotation this season.
Whether or not he gets back in there this season or next, Paxton told McGrath he has his eyes on the Arizona Fall League: "I'd love to get back for a few starts and show myself that its still there and I can still do it. I will have to go somewhere to get some innings. Hopefully, I can be done before Thanksgiving. That's my goal, so I can have a good off-season program and be ready to go in spring training."
Based on McClendon's apparent skepticism regarding Paxton's return this season, it seems more and more likely that 2015 will prove to be a 'lost year' for the young left-hander.