Mariners mum on Zduriencik's future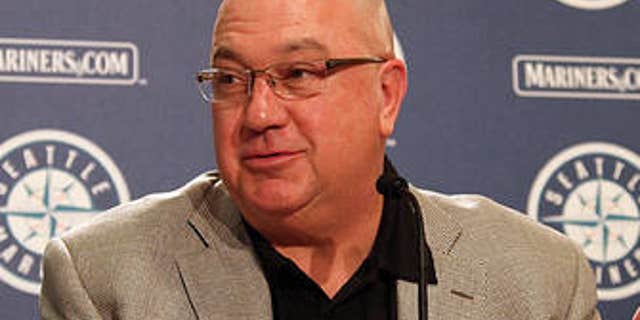 The Seattle Mariners, in the midst of a fourth consecutive losing season, are remaining mum on the future of general manager Jack Zduriencik.
Zduriencik has one winning season in five years as the Seattle GM, and his job security was the subject of multiple news reports this week. Mariners club president Chuck Armstrong told Ryan Divish of the Tacoma News Tribune that Zduriencik signed a contract extension through 2014 at last year's winter meetings. The deal wasn't announced at the time and became public only recently through Divish's reporting.
However, neither Armstrong nor team chairman Howard Lincoln has said publicly that Zduriencik will return for a sixth season as GM.
Armstrong didn't respond to an email from FOX Sports seeking comment on whether the team is committed to having Zduriencik as its general manager in 2014. A Mariners spokesman said on behalf of Armstrong that it is team policy not to comment on the contractual status of any employee.
Zduriencik didn't trade veterans for prospects at last month's non-waiver trade deadline, perhaps because of optimism arising from the team's 15-10 record in July. But the Mariners are 9-11 this month and have fallen entirely out of the American League wild-card picture. Seattle has the second-worst run differential in the AL, behind only the rebuilding Houston Astros.