Maria Sharapova being investigated by Indian police in housing fraud case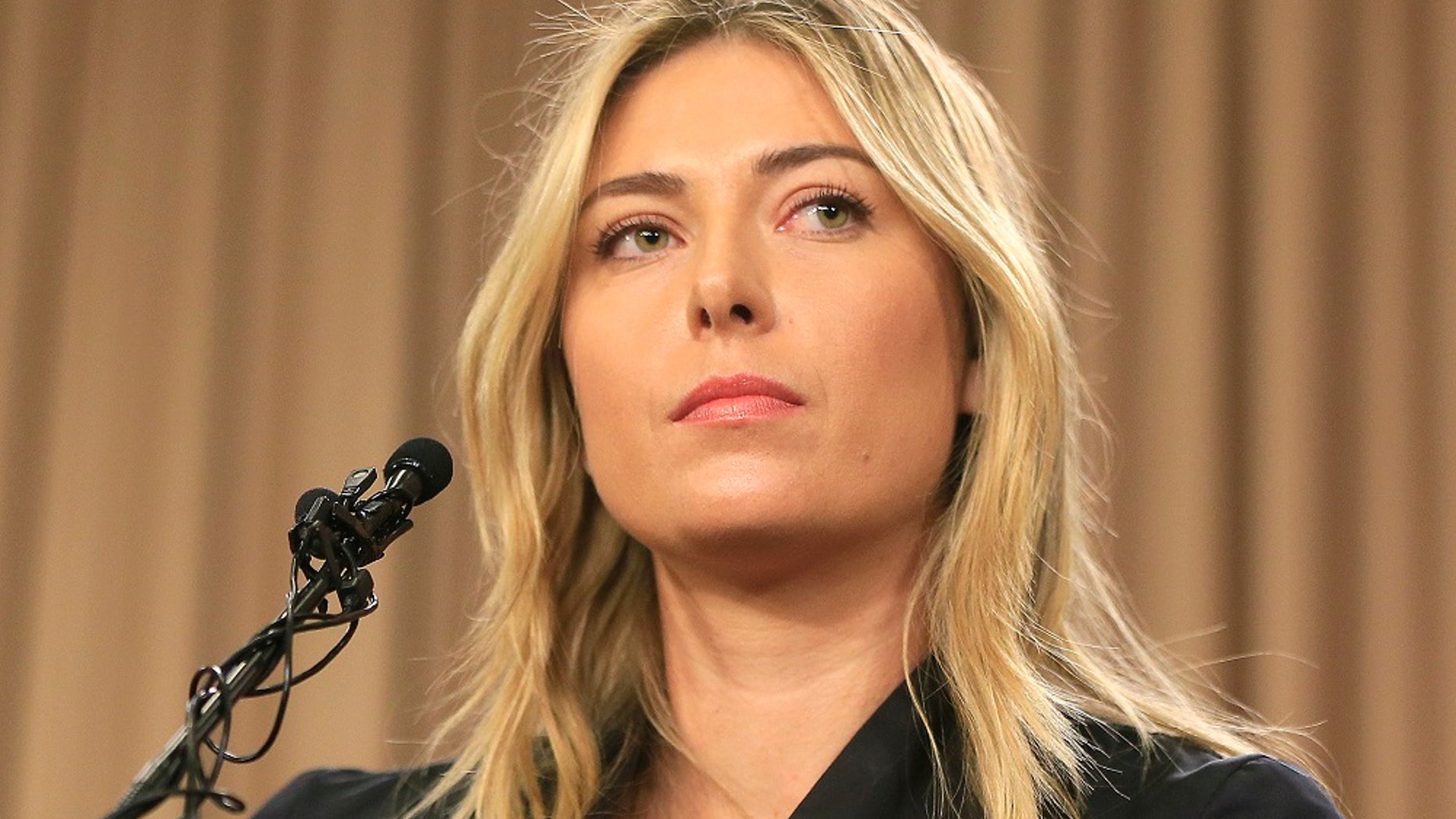 Tennis star Maria Sharapova is being investigated by police in India in connection to a cheating and criminal conspiracy case involving a real estate company that used the Russian athlete to endorse a luxury housing project that never materialized.
Real estate firm Homestead Infrastructure is accused of making tens of millions of dollars from home buyers for a project named "Ballet by Maria Sharapova," a luxury apartment complex with its own helipad, tennis academy and other amenities.
The five-time Grand Slam champion traveled to India in 2013 to launch the project at an opulent ceremony.
NBA STAR RAY ALLEN SAYS HE WAS 'CATFISHED,' ASKED COURT TO THROW OUT STALKING CASE
Piyush Singh, a lawyer representing one of the home buyers, said Wednesday that Sharapova's celebrity status was the reason most people put their money into the project.
Police began the investigation on Nov. 16.
Singh said his client, Bhawana Agarwal, paid Homestead Infrastructure $81,678 in 2013 because she was impressed by Sharapova's association with the project located in Gurgaon, a suburb of the Indian capital. The cost of an apartment in the swanky project was $308,000.
Agarwal spent the next three years hounding the builders for updates on the property and her payments but they stopped answering her calls, Singh said.
"The project never saw the light of day," Singh said.
GABBY DOUGLAS, OLYMPIC GYMNAST, SAYS SPORTS DOCTOR ABUSED HER
Singh said the police investigation based on his client's complaint was testing relatively new legal ground – that celebrities endorsing projects that draw vast sums of money from investors had a responsibility "to do some due diligence" on the project before lending their name and credibility to it.
Sharapova was the second highest paid female athlete in the world in 2016, earning $21.9 million, Forbes reported.
Sharapova, 30, was suspended for 15-months after testing positive for the banned substance meldonium. The tennis star returned to the sport in April.
The Associated Press contributed to this report.