Maria Burns Ortiz: NFL Draft Lacks Latinos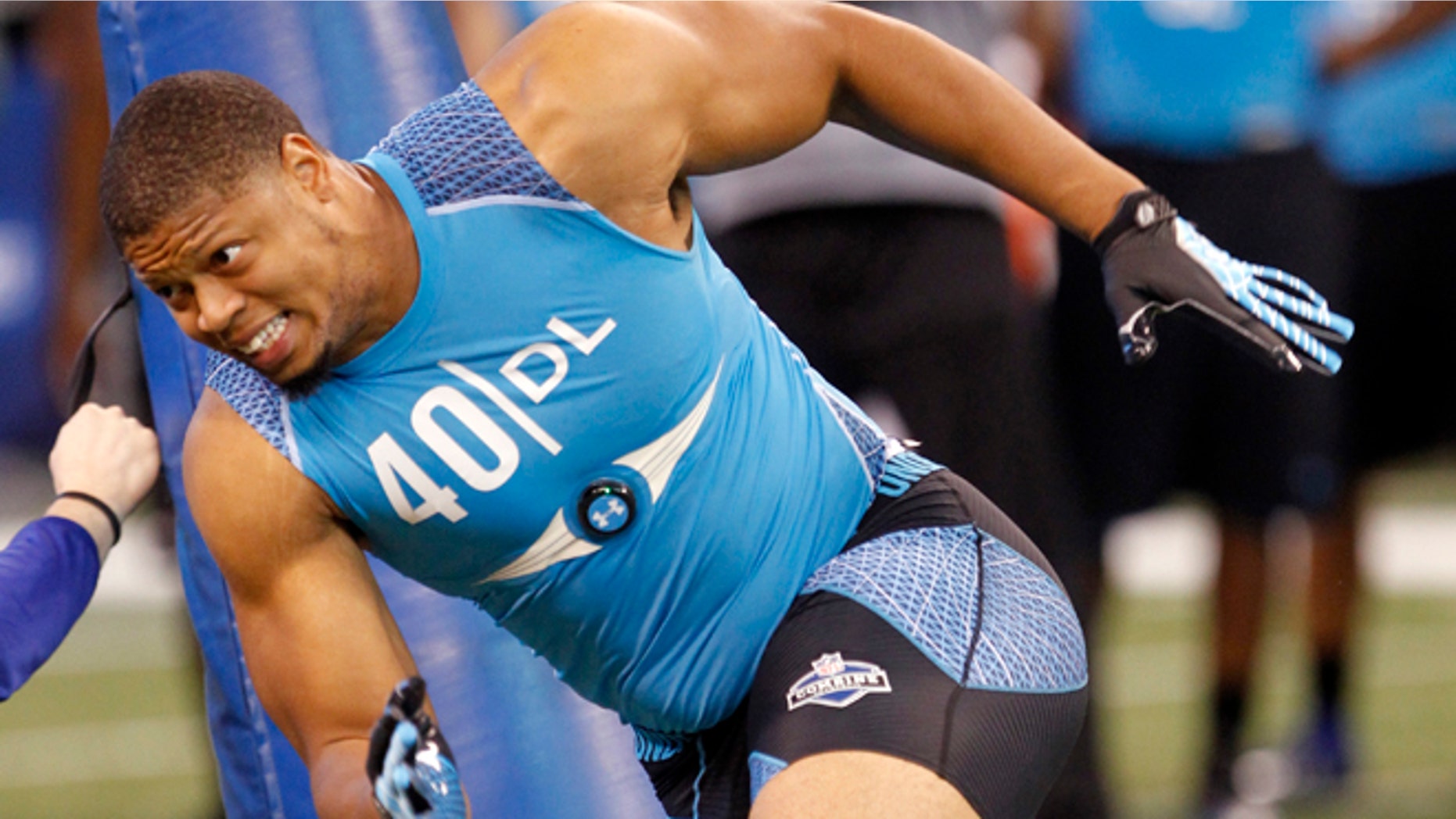 Tune into Thursday night's first-round coverage of the NFL draft and the ensuing six rounds over the next two days, and there are a few near certainties.
Expect Andrew Luck to go No. 1. Expect Robert Griffin III to go No. 2. Expect to be inundated with analysis as experts go for days, breaking down every pick. And expect to see few – if any – Latino players called during the three-day player selection.
While high-profile Latino players like Mark Sanchez (No. 5 in 2009) and Tony Gonzalez (No. 13 overall in 1997) have been drafted early and gone on to gain notoriety, the reality is very few Latinos have been drafted into the NFL since Joe Aguirre became the first, as the 100th pick in the 1941 draft.
This year won't be any different. Looking over lists of the top 100 prospects compiled by various experts and media outlets, one would be hard-pressed to find any Hispanic players. Temple tight end Evan Rodriguez participated in the scouting combine in Indianapolis and could go in the later rounds of the draft, but he may be it.
Of course, being a draft pick doesn't necessarily guarantee success. Football fans can rattle off a lengthy list of selected players who never fulfilled their potential. And other roads can lead to NFL stardom. Look at undrafted free-agent wide receiver Victor Cruz, who helped the New York Giants win Super Bowl XLVI.
Still, the draft is the marquee event for players coming into the NFL and the lack of Latino players featured reflects a larger issue when it comes to America's most popular professional sport.
While the Hispanic population has risen dramatically, jumping from 12 to16 percent over the last decade (or by some 20 million), Latinos account for only about 1 percent of NFL players.
But the lack of Hispanic players doesn't begin on draft day.
Consider that less than 2 percent of college football players are drafted. And despite the overall demographic growth, the percentage of Latinos playing football at the Division I level has been relatively constant over the last 10 years, remaining right around 2 to 3 percent.
By contrast, black and white players each account for about 45 percent of Division I college football players. At the NFL level, those numbers shift to 67 percent black and 31 percent white. This disparity, particularly when it comes to Latino players, is certainly not lost on those concerned with diversity in the game. But changing the face of a sport – along with the institutions that shape it – is never easy or quick.
Change takes time. The NFL is on the clock.
Maria Burns Ortiz is a freelance sports journalist, chair of the National Association of Hispanic Journalists' Sports Task Force, and a regular contributor to Fox News Latino. Follow her on Twitter: @BurnsOrtiz
Follow us on twitter.com/foxnewslatino
Like us at facebook.com/foxnewslatino