Maria Burns Ortiz: Melky Cabrera, We Wanted to Believe in You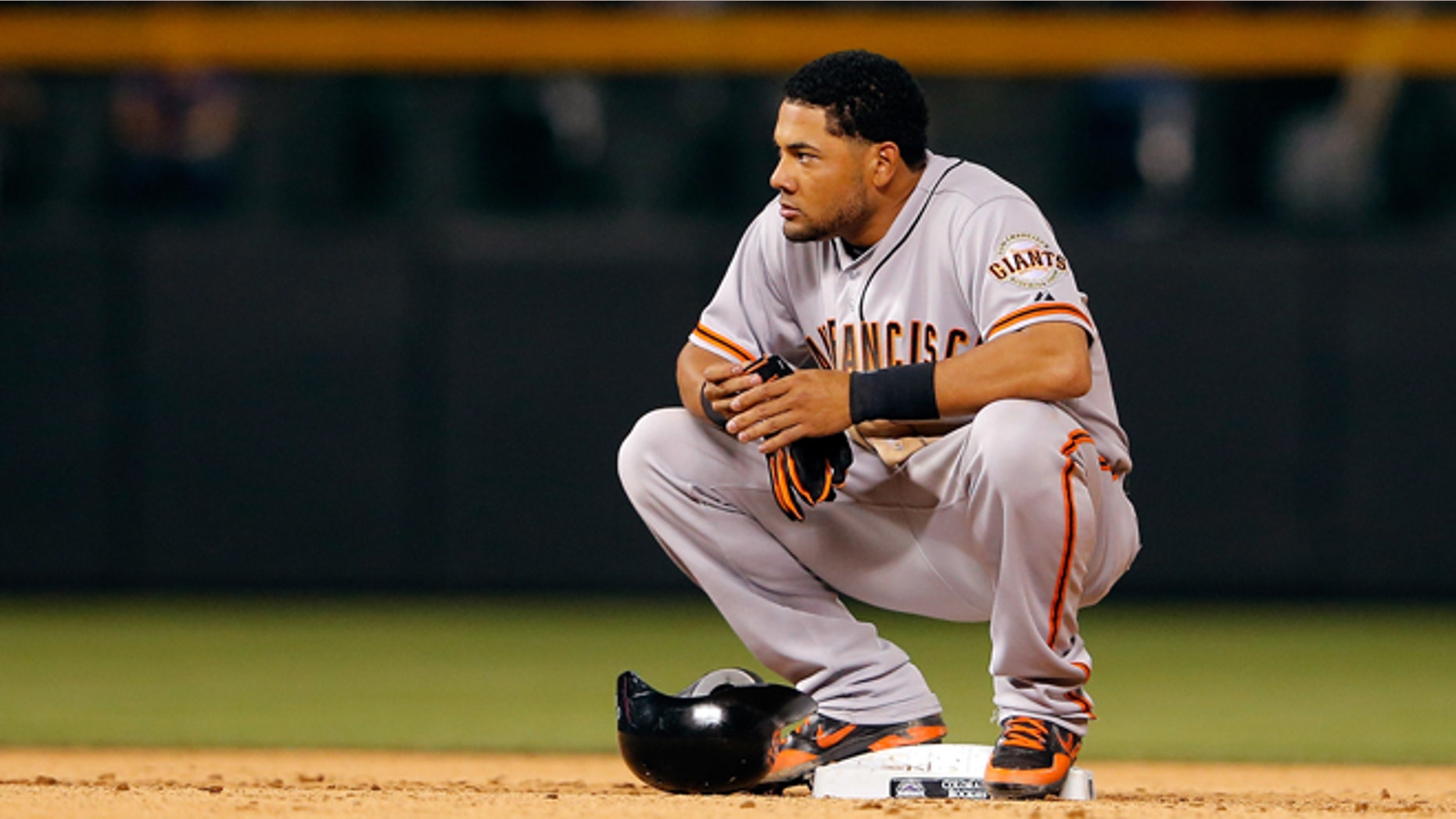 We wanted to believe the Steroid Era was over.
We wanted improvement to be simply the result of hard work, discipline and dedication. We wanted a feel-good story that maybe seemed too good to be true.
We wanted Melky Cabrera to be legit.
Cabrera was suspended 50 games without pay this week for violating Major League Baseball's drug policy after testing positive for a banned substance. The San Francisco Giants' outfielder was having a breakthrough season, hitting .346 and leading the National League with 159 hits, while making his first All-Star appearance last month, bringing home the game's MVP award.
Asked by the media about his turnaround from being released by the Atlanta Braves in 2010 to being on a roll in 2012, the 28-year-old Dominican native said he was eating healthier, working out harder and dealing with pressure better. Maybe that's true, but poor judgment also was behind Cabrera's jump from hitting .255 two years ago to contending for this year's batting title.
Cabrera balked at the insinuation he was using Performance Enhancing Drugs (PED) as recently as late July. Then the test results came out.
Cornered by the truth, he admitted to using something he shouldn't have and apologized. Not that he had a lot of other options. We've grown weary of the "I didn't realize it" excuse. The age of I didn't know is long over. However, the asterisk era appears far from ending.
Many people point to Cabrera as proof that MLB's current system works and cheaters get caught. Others assert PED use is still rampant in the game, and rule breakers just find ways to stay one step ahead of the test throughout doping history. The truth – as it almost always does – probably lies somewhere between the two extremes.
Cabrera will have time to reflect on his mistakes. Fifty games is a sizable suspension. Even if the penalty clearly is not long enough to deter players like Cabrera from taking such risks. The slugger could even return to the field this fall if the contending Giants make a postseason run. But Cabrera has lost more than the rest of the regular season. He's lost credibility. He's lost respect. However, in the current sports culture, how much does that matter?
Two years ago, Cabrera was on the verge of being out of the game altogether. Even with his suspension, he will still clear a sizable portion of the $6 million he was set to earn this season. He won't get the huge payday he was on track to receive, but after his one-year contract expires at the end of the 2012 season, he will get a shot somewhere and make far more than most people ever will. Recent history has shown us that a single failed test doesn't make a big league player a pariah.
Still, the entire situation is unfortunate, if not unfamiliar.
We wanted to defend Cabrera from the implications that his outstanding season was tainted, like so much of baseball's recent history has been. We wanted to pull for the players in the midst of breakout years without skepticism. We wanted what seems like an impossibility in an era where an athlete's accomplishments are as likely to be questioned as celebrated.
Maybe we wanted too much.
Maria Burns Ortiz is a freelance sports journalist, chair of the National Association of Hispanic Journalists' Sports Task Force, and a regular contributor to Fox News Latino. Follow her on Twitter: @BurnsOrtiz
Follow us on twitter.com/foxnewslatino
Like us at facebook.com/foxnewslatino