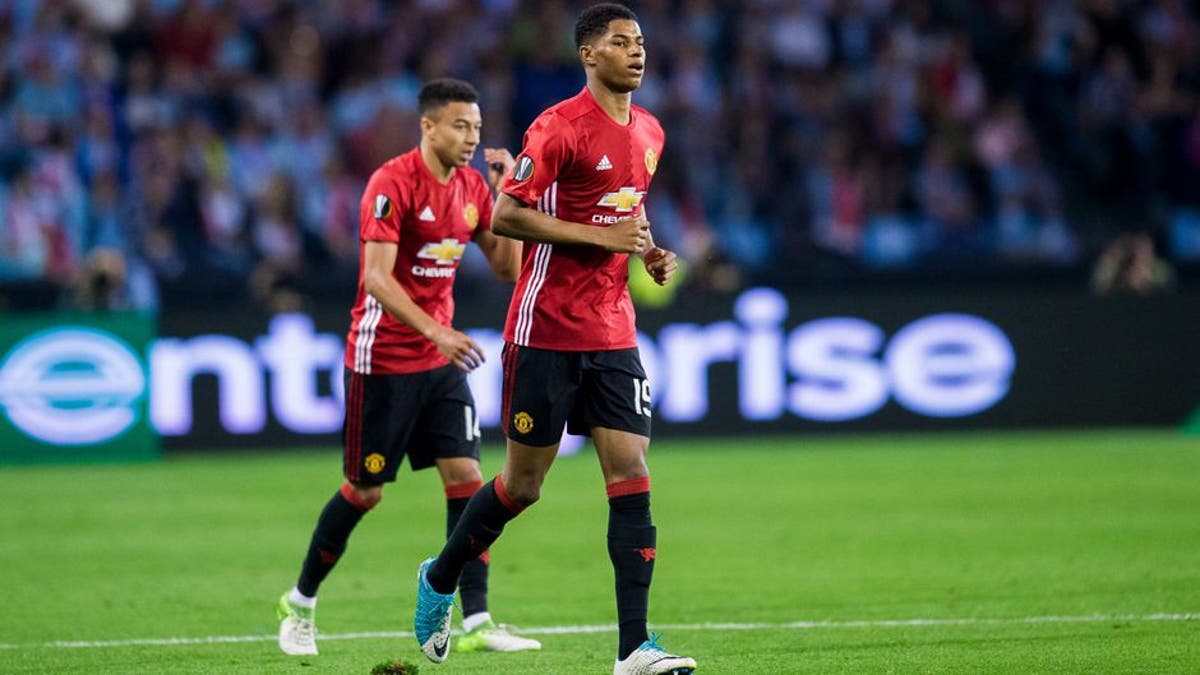 Marcus Rashford is not as good as Zlatan Ibrahimovic. Let's just get that out of the way right now.
That said, the 19-year-old may be good enough to put Manchester United back in the Champions League. With a Europa League title up for grabs, which would clinchthe Red Devils a place in Europe's glamor competition, Rashford came through with a gorgeous goal to earn Manchester United a 1-0 away win in the first leg of their semifinal against Celta Vigo.
Sublime free kicks are a new wrinkle in Rashford's game. Largely a fast player with a knack for finding a sliver of space between opposing defenders, Rashford has grown this season and is becoming a more well-rounded player. Even if he's not scoring at the same rate he did when he broke out last season -- which was bound to happen because he finished at an unsustainable rate last spring -- he's still a threat going forward, passing better, a useful defensive player and making smart runs. While still a flawed and growing player, he's one capable of holding his own for Manchester United. That's nothing to sneeze at for a teenager.
Ibrahimovic's knee injury, which has sidelined him for the remainder of the season, could have been a death blow to Manchester United. They learned so heavily on the Swede that life without him could have gotten ugly. But, while the Red Devils have stumbled in the league, they've been just fine in the Europa League. That's because of Rashford.
After Ibrahimovic went out in the second leg of their quarterfinal tie, Rashford scored the winning goal in extra time. And in the first leg of their semifinal, there he was with a terrific free kick.
120 minutes of Ibrahimovic-free Europa League, two goals and two wins. Rashford is stepping into the big Swede's boots, and it's beginning to look like the teenager might just put Manchester United in the Champions League.