Marcus Morris is blocking Suns fans on Twitter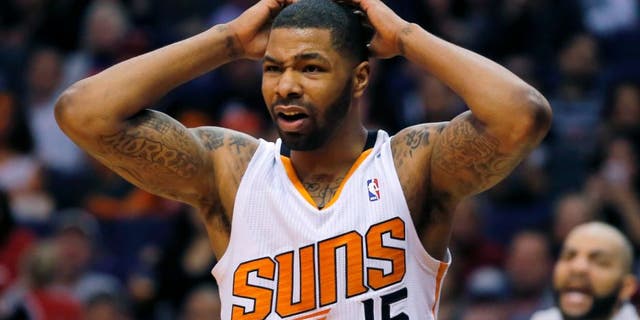 When the Suns split up twin brothers Markieff Morris and Marcus Morris this summer, by sending Marcus to Detroit in a trade with the Pistons, he wasn't at all pleased.
Marcus called it a "slap in the face" at the time, claiming he agreed to take less money on his contract in order to make sure he and his brother could play for the same team.
Evidently, Suns fans haven't been too kind to Marcus on Twitter, so he had a message for those who didn't have anything nice to say.
If you take a look at any athlete's Twitter mentions, it's amazing the level of hate they receive. Most choose to ignore it, but Marcus was obviously at his breaking point -- and honestly, his response could have been much, much worse.