Marco Reus left off Germany's Euro team on his birthday, and Twitter keeps rubbing it in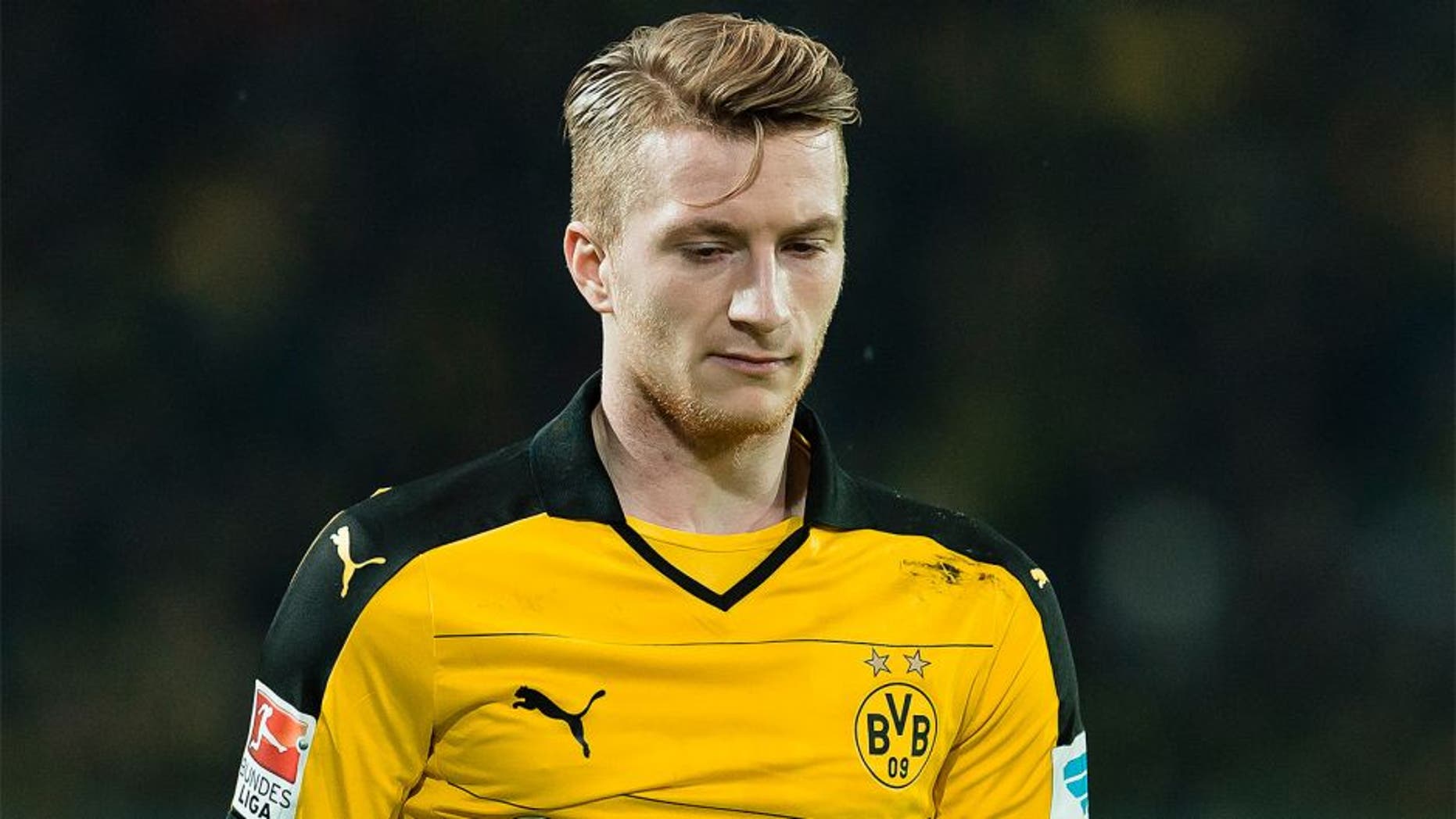 Marco Reus turned 27 years old today, but it hasn't been a very happy birthday. That's because he was left off of Germany's team for Euro 2016.
Reus' omission was a surprise considering that he has long been a key member of the national team, with his only absences in recent years due to injury. But that's why manager Joachim Low said that Reus didn't make the team: he's simply not fit enough. Still, it's not like Reus is in a cast and many thought he would be fit for the Euros, making it tough for him to be left off the team.
And if missing out on the Euros on your birthday isn't bad enough, there was more.
Like the Germany team's official Twitter account wishing him a happy birthday only a few hours before the roster was announced, with Reus absent.
And then there was former Borussia Dortmund teamate and fellow national teamer Mario Gotze, who tweeted him a happy birthday in the morning and that he "can't wait for our next tournament together." You know ... the Euros.
After Reus was left off the team, Gotze deleted that tweet and replaced it with this one.
The problem is @marcinho11 isn't Reus. It's this guy.
No one can even wish Reus a proper happy birthday. Poor guy.
Now that Reus doesn't have the Euros, maybe he should just go on vacation to a beach somewhere and pretend soccer doesn't exist. He had a rough day and deserves some relaxing time away from the sport. And Twitter.
MORE FROM FOX SOCCER