March Madness Rundown: Round One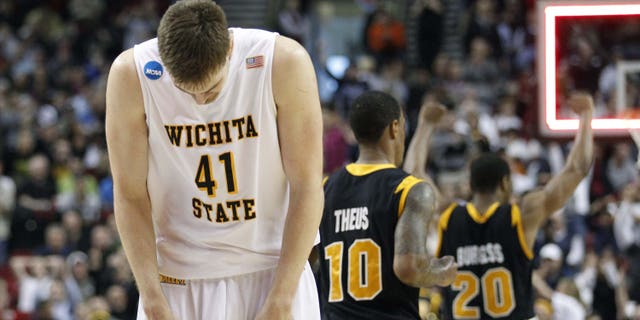 Quiet Start to First Round of March Madness
After one day of tournament play, seeding is king.
Only two upsets occurred yesterday, short of last year's pace, in which there was a total of seven in the first round.
VCU, last year's Cinderella team, pulled off the first upset of the tournament by defeating Wichita State, 62-59.
Last year, VCU shocked the nation by knocking out Georgetown (6 seed), Purdue (3 seed), Florida State (10 seed), and Kansas (1 seed) to storm into the Final Four as an 11 seed.
As a 12 seed this year, VCU has started its 2012 tournament push in similar fashion to last season with a first round upset, setting up a matchup with 4-seeded Indiana on Saturday night.
Indiana is in the tournament for the first time in four years, while VCU is riding a similar magic that their returning players and members of their coaching staff experienced last year.
Don't be surprised to see a tight game, although Indiana should still put them away next round.
The second upset happened in the last game of the night, Colorado vs. UNLV.
Unlike what happened with VCU, the nation likely did not smell an upset in this one.
Despite UNLV's late game persistence, Colorado managed to make just enough free throws to lock this one up.
The victory gives the Buffs their first NCAA Tournament victory in 15 years.
Congrats Buff Nation.
I wish I could say that I think you could give Baylor some trouble given their less than overwhelming 8-point victory over South Dakota State University to advance. Baylor, however, will likely send the Buffs home Saturday.
Besides these anomalies, things pretty much panned out as expected on the first day of 2012's NCAA Tournament.
The madness will come folks, I promise.
Until then, those of you who dwell on seeding in your brackets are sitting pretty.
E.J. Aguado Jr. is a freelance writer based in New Jersey and Fox News Latino's official March Madness correspondent.
You can reach E.J. Aguado at: aguado91@gmail.com or via Twitter: @Aguado91
Follow us on twitter.com/foxnewslatino
Like us at facebook.com/foxnewslatino