MARCH MADNESS: Georgetown women hold off Fresno St, 61-56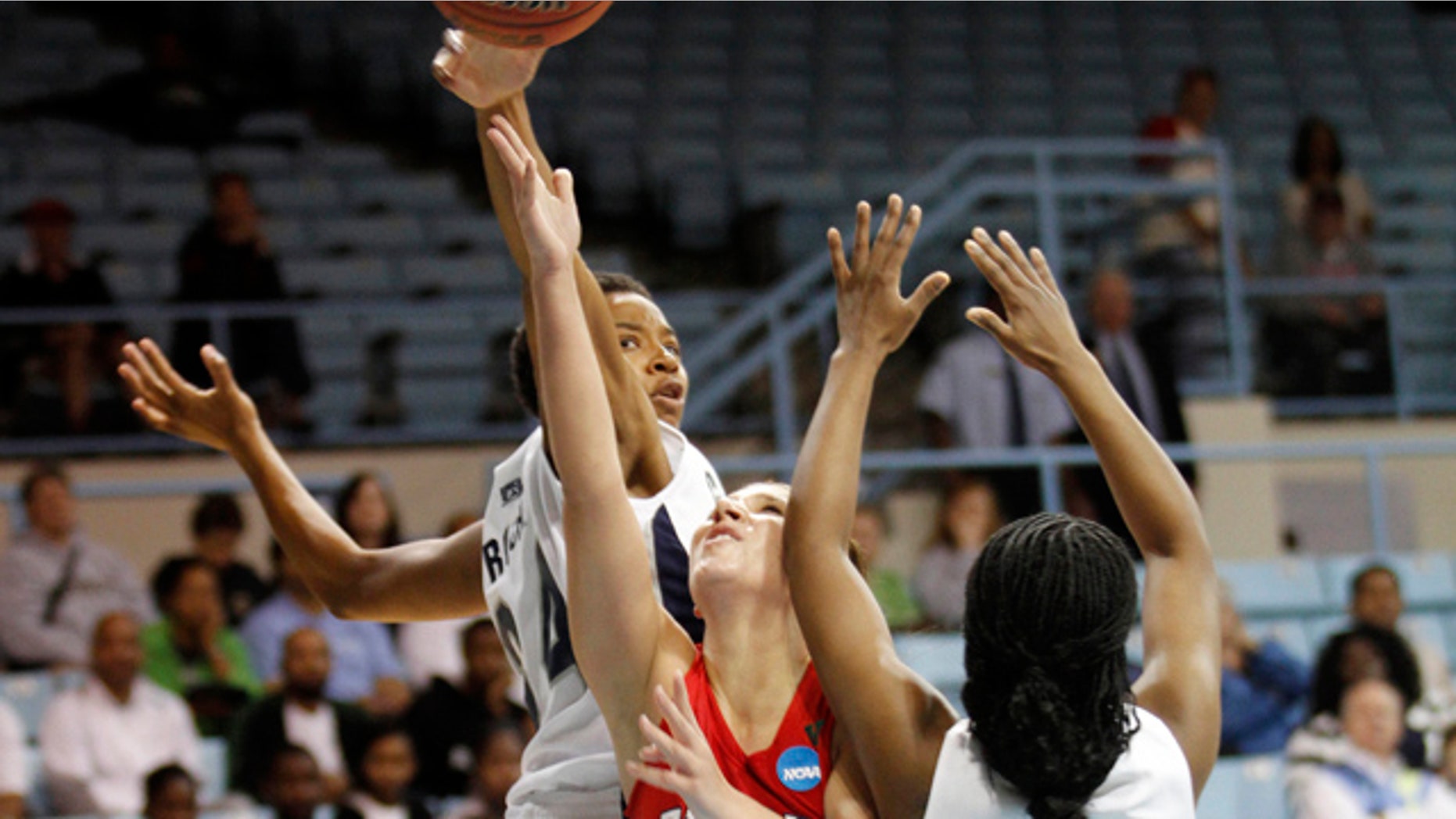 CHAPEL HILL, N.C. – Tia McGee scored 17 points and Georgetown held on to beat Fresno State 61-56 on Sunday in the first round of the NCAA tournament.
Adria Crawford and Sugar Rodgers added 11 points apiece for the fifth-seeded Hoyas (23-8).
They never trailed but blew most of a 17-point lead and made just four field goals during the final 15.5 minutes — none in the final 6 minutes — before improving to 4-0 in NCAA tournament openers.
Ki-Ki Moore scored 22 points and Rosie Moult added 12 for the 12th-seeded Bulldogs (28-6). They shot 34 percent, finished with a season-low point total and remained winless in six NCAA tournament appearances.
Still, they nearly erased that huge deficit and gave themselves several chances in the final minutes. Fresno State had the ball down by a possession three times in the final 3 minutes — and turned it over each time.