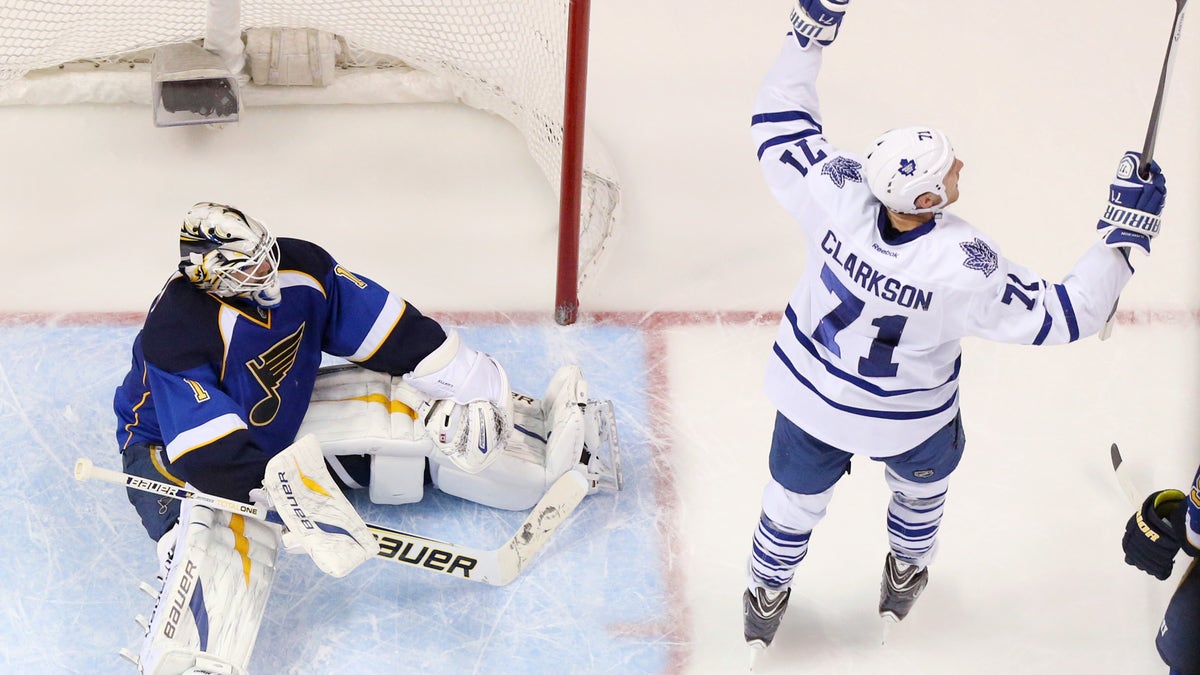 NEW YORK – Toronto Maple Leafs forward David Clarkson was suspended for two games without pay by the NHL on Saturday for an illegal check to St. Louis forward Vladimir Sobotka's head.
Clarkson was assessed a minor penalty Thursday night in Toronto's' loss in St. Louis.
Clarkson, a repeat offender under the terms of the Collective Bargaining Agreement, will forfeit $128,049.