Manziel out for remainder of preseason with elbow issue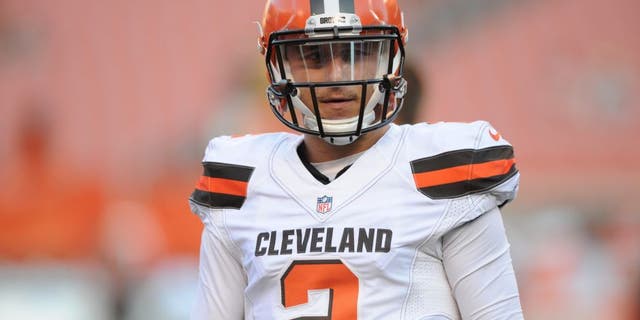 Browns quarterback Johnny Manziel will not play in Cleveland's last two exhibition games because of lingering soreness in his right elbow.
Manziel has been shut down from throwing, and Browns coach Mike Pettine said the second-year QB will miss not only this Saturday's game at Tampa Bay but Cleveland's preseason finale at Chicago on Sept. 3.
It's a setback for Manziel, who has shown improvement following a rough rookie season, which was followed by a seven-week stay in rehab.
Pettine had planned to play Manziel in the first half against the Buccaneers starting defense.
Manziel has dealt with elbow soreness since high school. The Browns are hoping rest will alleviate his issues. Pettine said Manziel realizes sitting out is "smart" so he doesn't make the condition worse.