Manchester United's Rooney hits back at critics after treble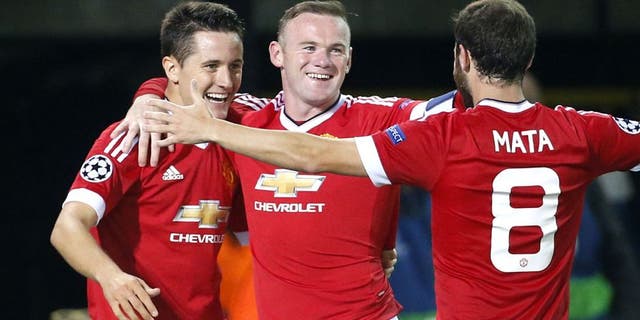 Wayne Rooney hit back at his critics after his hat-trick against Club Brugge - and says he offers a lot to Manchester United even when not scoring.
Rooney had not scored in United's opening four games of the season but ended an 878-minute scoring drought for the club with three of United's four goals in their Champions League win over Club Brugge.
The England captain believes his slow start to the season drew more attention because of his high profile - but was never concerned about his form personally.
"If I didn't have a strong character that (the criticism) may have affected me but I know my quality," he told BT Sport.
"If the goals don't go in I still bring a lot to my team-mates.
"I wasn't worried, if it was going on for three, four, five games more then maybe so but it's early days and I knew when the chances came I'd take them.
"As a striker obviously you want to score, everybody goes back to last season and it was so many games without scoring, but a lot of top quality strikers are yet to get off the mark at this stage.
"I understand because of my name and because of who I am it will get publicised a lot more. That's my job and I understand that."
Louis van Gaal, meanwhile, may well have viewed Rooney's hat-trick as justification of his claim that United do not need to sign another striker this month.
"I have given him always the confidence that a player needs," the United manager said.
"But I think Wayne has a very strong mentality and with his level, he always shall come back. He proved that this evening.
"Still it's a long way for him and also for Manchester United, it's not so easy, but of course I'm very happy for him."