Manchester United fall behind neighbors City in UEFA club rankings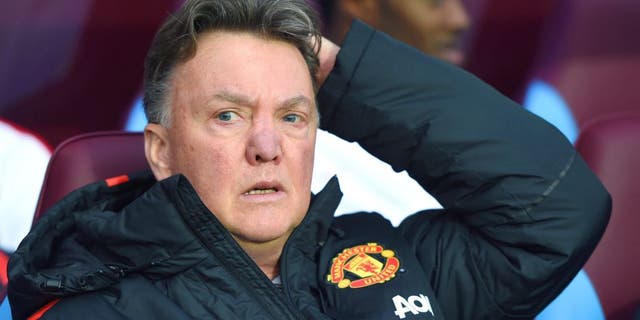 Manchester United have fallen four places behind Manchester City and dropped to 20th overall in UEFA's club coefficient rankings.
The Red Devils were unable to add to their coefficient last season due to their failure to qualify for the Champions League, and because UEFA factor in performances from the most recent five seasons, United's run to the 2010-11 final has been discounted from their score.
United had maintained a position in the top five over recent seasons, but Louis van Gaal's side now sit below Chelsea, Arsenal and Manchester City.
A fourth-placed finish in the Premier League last season saw United qualify for this term's Champions League competition, with the draw for their qualifying play-off being made on Friday. Should they safely negotiate that two-legged tie, United will be placed in pot two for the group stage. They will be joined by Arsenal and Manchester City, while Chelsea will be in pot one.
The Blues are ranked as Europe's fourth best team by UEFA's coefficient method, three places above Arsenal, while four consecutive years of participation in the Champions League has seen City climb to 16th.
UEFA coefficient rankings - top 20
1. Real Madrid (142.814)
2. Bayern Munich (135.092)
3. Barcelona (132.814)
4. Chelsea (119.756)
5. Atletico Madrid (115.814)
6. Benfica (96.783)
7. Arsenal (91.756)
8. Juventus (91.054)
9. PSG (90.599)
10. Borussia Dortmund (90.092)
11. Porto (83.783)
12. Schalke (82.092)
13. Valencia (78.814)
14. Zenit St Petersburg (76.076)
15. Napoli (75.054)
16. Manchester City (74.756)
17. Basel (74.695)
18. Sevilla (72.314)
19. Bayer Leverkusen (72.092)
20. Manchester United (66.756)