Manager says Michael Schumacher released from French hospital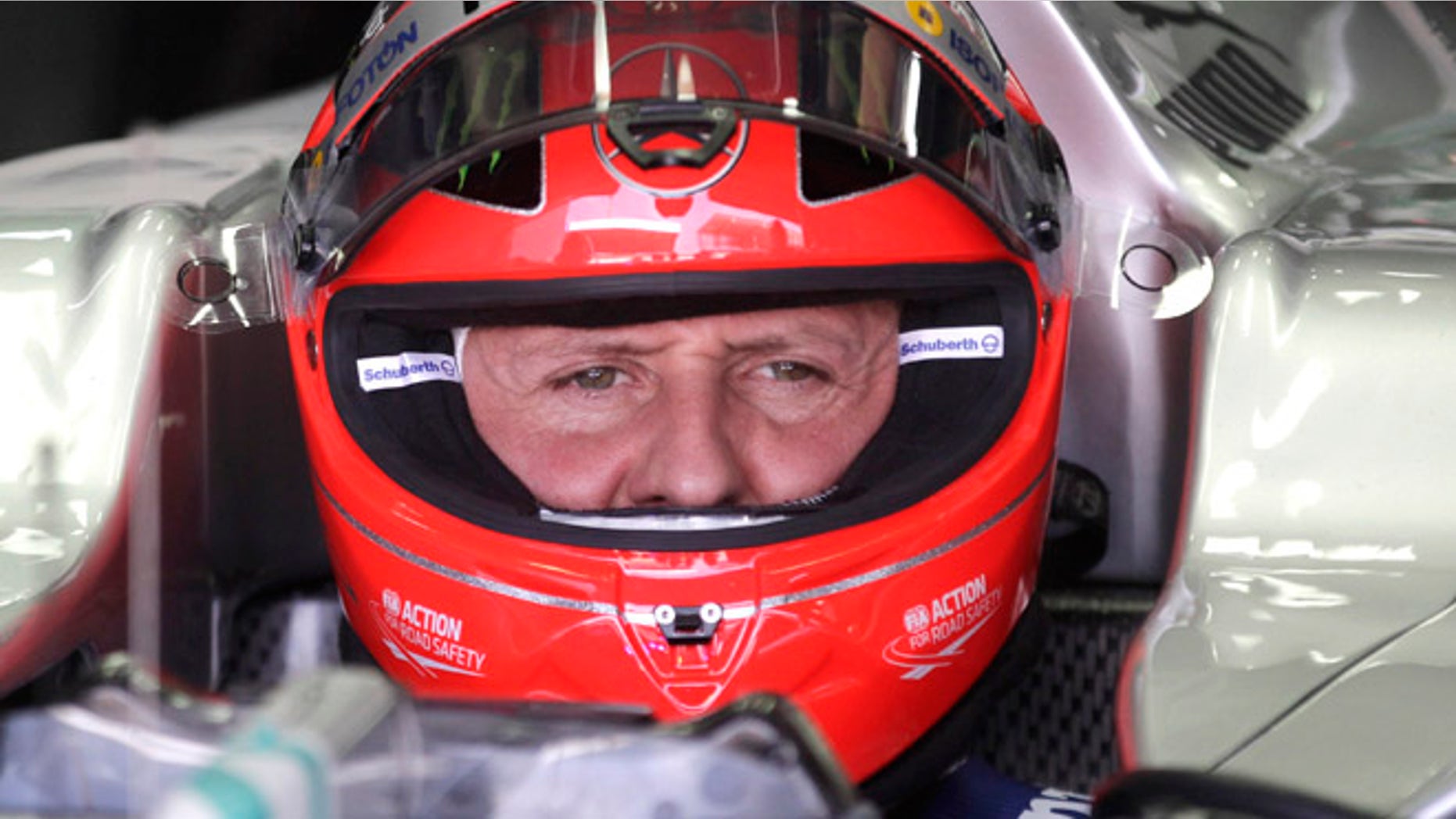 Seven-time Formula One champion driver Michael Schumacher has left a French hospital nearly seven months after suffering a severe head injury in a skiing accident that nearly ended his life.
Manager Sabine Kehm says in a statement that Schumacher, 45, had left the hospital in Grenoble "to continue his long phase of rehabilitation." The statement did not say where the seven-time F1 champion was taken or give any details of his condition except to say, "He is not in a coma anymore."
Schumacher was placed in a medically induced coma after suffering the injury in the December 29 accident, which occurred while he was skiing with his son in the French Alps. Schumacher crashed into rocks on the slope at the Meribel ski resort, with the impact causing his helmet to split.
Doctors in Grenoble put the German into a coma to rest his brain and decrease swelling, and they operated to remove blood clots, but some were too deeply embedded.
Kehm's statement added, "For the future we ask for understanding that his further rehabilitation will take place away from the public eye."
Little information has been released on Schumacher's condition over recent months. Monday's statement was the first substantial update since Kehm said in early April that Schumacher "shows moments of consciousness and awakening."
Schumacher, one of the most popular drivers on the F1 circuit, had retired from racing in 2012. All seven of his championships were won between 1994 and 2004, including five titles in a row between 2000 and 2004 while driving with the Ferrari team.
The Associated Press contributed to this report.