Man United pays price for entrusting Ferguson with ill-fated transition to Moyes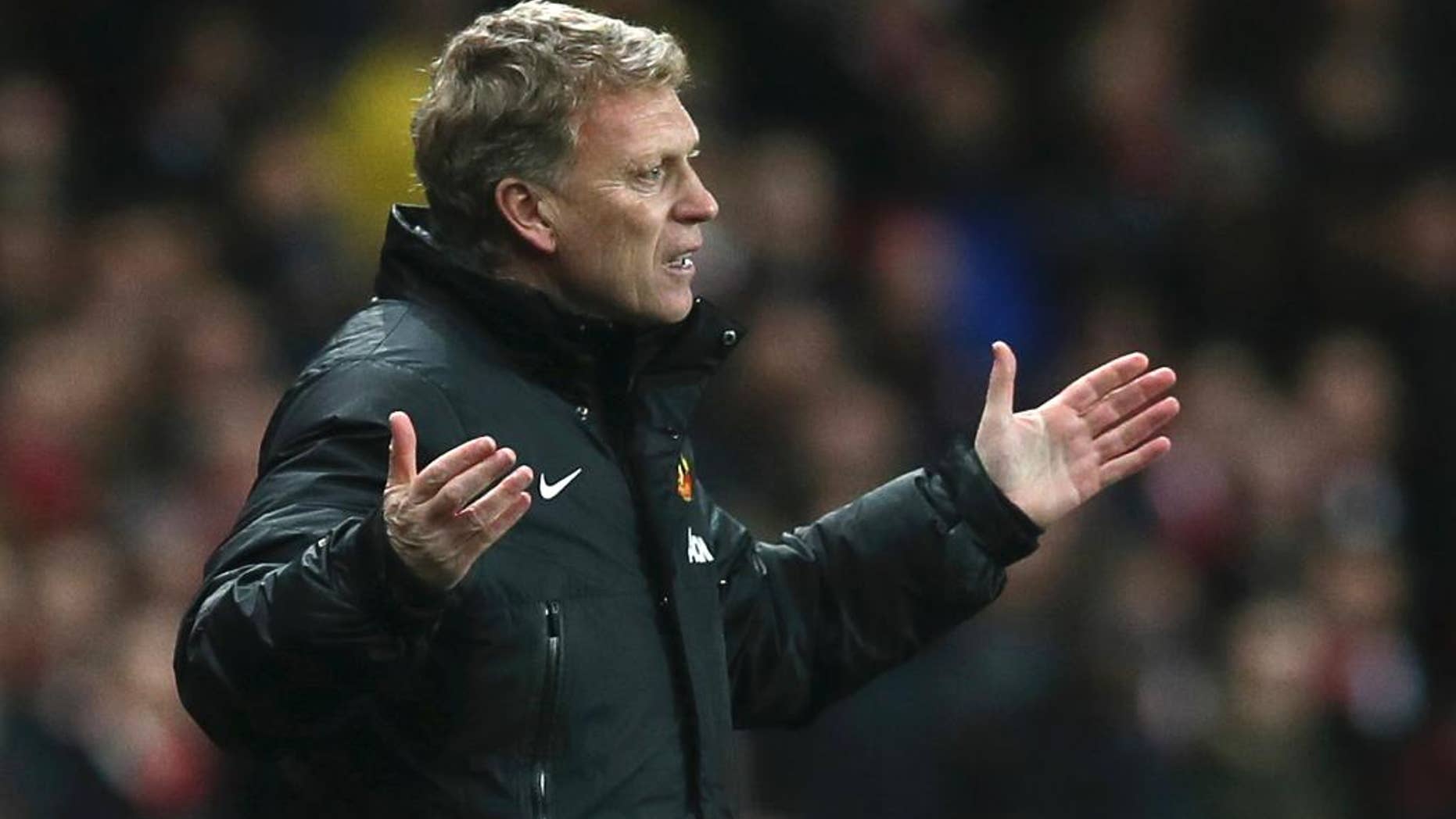 Even while accustomed to success, Manchester United realized just how reliant its unprecedented dominance was on the managerial mastery of Alex Ferguson.
"Any successor to our current manager may not be as successful," the club's American owners warned potential investors in 2012, a year before Ferguson's sudden retirement after delivering 38 titles.
With David Moyes not even completing a full season in charge, what an understatement that now seems. United's first managerial transition since 1986 has been a calamity, with unwanted records set and mounting disillusionment where once the club was the byword for stability in the mad world of football.
What a costly mistake it was entrusting Ferguson with hand-picking his successor, allowing him to overlook more accomplished candidates on continental Europe with resumes befitting a club of United's stature, and turning to a fellow Scotsman who didn't win a major trophy in 11 years at Everton.
"His appointment is a victory for common sense and stability," the club trumpeted at the time. "United are in safe hands."
But Moyes couldn't grasp the biggest job in English football, it quickly transpired. Even with a six-year deal, Moyes was constantly on edge as a side that ran away with a 20th English title by 11 points in Ferguson's final season went into freefall.
Out of his depth tactically and looking increasingly haunted, Moyes was not backed publicly once by the club. Vice chairman Ed Woodward, blamed by many fans along with Moyes for the club's failure to strengthen the squad after he assumed transfer responsibilities last summer, maintained a noticeable silence as discontent grew. United became an object of ridicule, particularly over Moyes' increasingly far-fetched assertions of his team's supposed strengths after losses.
Old Trafford was a fortress under Ferguson's command, but six teams have won there this season in the league.
Ferguson's mission after taking charge in 1986 was to knock Liverpool "off their perch." He succeeded, with United's 13 championship successes under his tenure taking the club past Liverpool's record 18 to 20. How galling must it be for Ferguson to now see Liverpool on the brink of its first title since 1990, 23 points in front of United?
It must be just as irritating for Moyes to see Everton, the club he left for a supposed upgrade on the managerial ladder, sitting in fifth, 12 points and two places ahead of his team, which is disjointed and lacking direction.
One direction the team isn't headed is across the English Channel to Europe for competitive matches. Moyes' last salvation this season was winning the Champions League but, after limping through past Olympiakos, United exited in the quarterfinals against Bayern Munich. Humiliating for a team that has qualified for the Champions League through the Premier League every season since 1995, United might not even make the cut for the unloved junior competition: The Europa League.
Just as significant as the loss of tens of millions of dollars of UEFA revenue is the damage to the club's prestige. And this is a club that claims to have 659 million followers, or 1 in 10 inhabitants of the planet. One family follows United with no apparent affection beyond the ability to generate cash from the club: The Glazers, who have infuriated fans throughout their nine years as owners.
Far more troubling for fans than the Glazers' lack of engagement since 2005 is the toxic issue of the club's debt that was nonexistent before the owners of the NFL's Tampa Bay Buccaneers saw the opportunity to squeeze cash out of English football's biggest club. More than $1.1 billion has been drained out of Old Trafford by the Glazers to service a debt that five years ago reached 716.5 million pounds (then $1.1 billion) and was 356.6 million pounds ($590 million) on Dec. 31.
Fans can only dream about the playing talent $1.1 billion could have bought. It was Ferguson's success which helped to largely suppress a mutinous atmosphere. But United's fall from grace is sure to re-open those cracks between the owners and the fans who are the lifeblood of the 136-year-old club that was taken public on the New York Stock Exchange in 2012.
With the final three games of this miserable season coming at Old Trafford, the vitriol against the owners could be better organized than anything Moyes managed on the pitch. Supporters might hope the Glazers follow Moyes through the exit, but with the club set to generate more than $700 million this season alone that seems unlikely.
___
Rob Harris can be followed at www.twitter.com/RobHarris