Malzahn uses ridiculously cool sports car to impress top recruit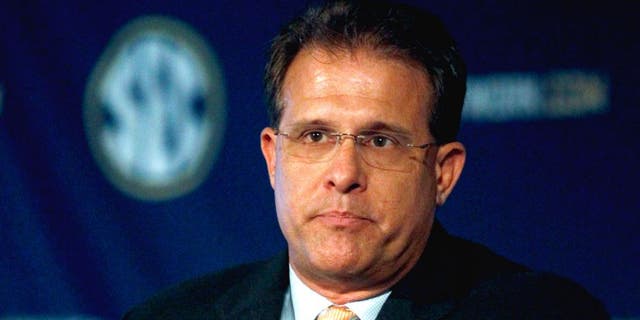 2017 recruit Tray Bishop recently went to Auburn for the annual "Junior Day" event on campus.
During this time, these young high school recruits get to tour the facilities, meet with academic advisors, familiarize themselves with the coaching staff, and ultimately gain some insight into the university.
Bishop participated in all of these activities...including taking a spin in head coach Gus Malzahn's brand-new sports car.
Possessing a BMW i8 fully-equipped with scissor doors, Bishop rode with Malzahn before taking in an Auburn basketball game. The athlete out of Georgia truly cherished the experience.
"It was crazy. I never pictured myself riding in something like that," Bishop told AL.com. "I see sports cars all the time but I've never pictured myself riding, like I got where I wanted to be in life."
Although he can play on either side of the ball, Auburn is recruiting Bishop as a quarterback -- his preferred position. He also holds offers from the likes of Alabama, Clemson, Florida, Florida State, Georgia, and Ole Miss.