Malzahn on OC Lashlee 'he'll will be a head coach'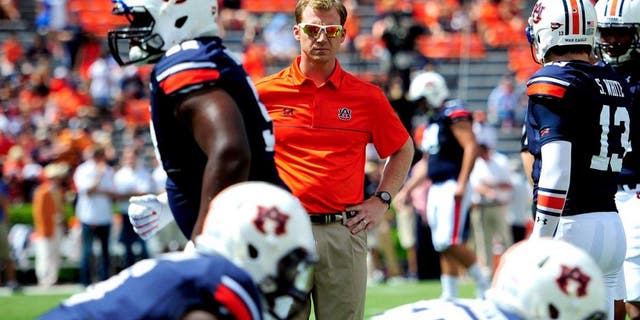 Gus Malzahn's football history with Rhett Lashlee spans over 15 years, nearly half of the 32 year old coordinator's life. Lashlee suited up at quarterback for Malzahn at Shiloh Christian high school and has served as an assistant under Malzahn dating back to 2004.
With his name being mentioned as a possible head coaching candidate, is it time for Lashlee to break out on his own and away from his mentor? If and when that does happen, Malzahn in confidant his offensive coordinator will be a success.
"Rhett is a guy that every year is going to be in the conversation about a head coach, and he'll be a head coach," Malzahn said. "He'll be a head coach in the future. He has everything it takes to do that and every year there's going to be rumors and talks and all that. He's a good one."