Major storm in North Carolina not altering Cardinals' travel plans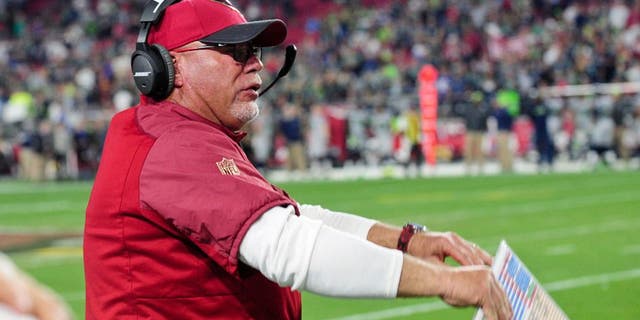 The Arizona Cardinals are one of the league's most aggressive teams on the field and they are not about to take a cautious approach off it - even with the possibility of a major winter storm awaiting them.
With the Cardinals preparing to play for the NFC championship and a berth in the Super Bowl on Sunday at the Carolina Panthers, a Winter Storm Warning issued by the National Weather Service that extends to 7 p.m. Saturday in Charlotte, N.C., is not forcing Arizona's to change its travel plans.
Mark Dalton, the vice president of media relations for the Cardinals, confirmed to FOX Sports that the team's plans to fly out of Arizona on Saturday have not been affected by Winter Storm Jonas.
Although the overnight forecast calls for a wintry mix and snow showers into the early afternoon Saturday, the precipitation is expected to stop by 2 p.m. ET. If the forecast holds, it should provide ample time for conditions to clear before the arrival of the Cardinals, who will hold at fan rally at 10 a.m. MT at Sky Harbor Airport in Phoenix.
The Panthers are planning to remove the tarpaulin from the field Saturday to allow the turf to dry out. Conditions will greatly improve by Sunday, with the forecast calling for temperatures in the low-40s with light winds.