Major Leagues may have to wait for US-Cuba thaw to bring island talent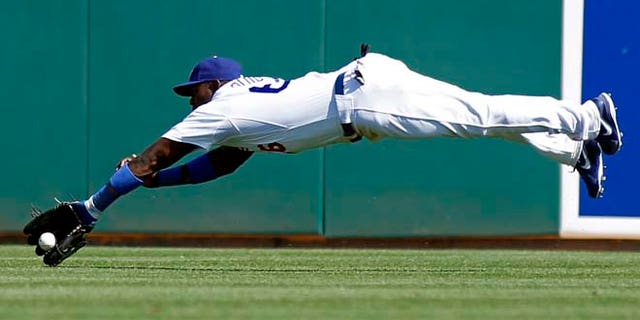 NEWYou can now listen to Fox News articles!
A thaw in relations between the U.S. and Cuba may eventually bring boatloads of Major League-ready players from the island nation to American ballparks, but fans would do well to heed an old adage, updated for the times: They ain't coming over 'till they're coming over.
That's because the executive actions announced Wednesday by President Obama aren't going to eliminate the allure for players and agents to freely negotiate multimillion-dollar contracts, topple a hard-line regime that controls the country's means of production or convince a Cuban populace to let Americans poach the best talent from its cherished sport.
"We have a situation here that has developed for more than 50 years," Peter C. Bjarkman, a baseball historian who is writing a book due out next year about Cuban players who defect to the U.S., told FoxNews.com. "This is not a situation that is going to be solved in one day by one executive order."
In vowing to "cut loose the shackles of the past," Obama revealed he would ease restrictions on banking and remittances sent back to Cuba, while announcing restored diplomatic ties between the two Cold War foes.
"There's just a whole bunch of young kids who are really, really good. Whether the U.S. opens up to (Cuba) or not, there's certainly the talent."
But what got the attention of American baseball fans was Obama's reference to relaxing travel restrictions between the two countries. Before Cuba's 1959 revolution, players like Minnie Minoso, Tony Perez and Luis Tiant starred in the big leagues. But in recent decades, the path to the major leagues for Cuban players typically involves being smuggled off of the island nation in the hull of a boat. Those who survive the perilous journey then have to establish residency outside the U.S. in order to become free agents and not be subject to Major League Baseball's amateur draft.
In doing so, players -- guided by their agents -- can then negotiate massive contracts. In August, outfielder Rusney Castillo snagged a seven-year, $72.5 million deal with the Boston Red Sox. Reigning American League Rookie of the Year Jose Abreu inked a $68 million contract with the Chicago White Sox last fall. Yasmany Tomas, an outfielder who may be shifted to third base, signed a six-year, $68.5 million deal with the Arizona Diamondbacks earlier this month.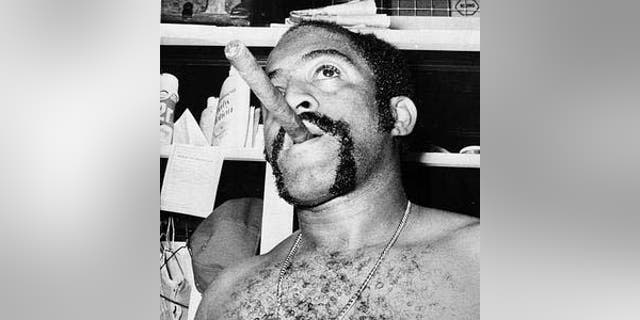 But there's an extra step involved: players who defect from Cuba have to obtain a license from the U.S. Treasury Department's Office of Foreign Assets Control to "unblock" them before they can sign with a major league organization, due to a trade embargo that has existed between the two countries since the Kennedy administration.
That embargo -- which makes it illegal for American teams to scout players in Cuba or to sign them -- can be lifted only by congressional action, the chances of which seemed slim Wednesday as several leading Republicans on Capitol Hill vociferously voiced their opposition to Obama's normalization of relations with Cuba.
There are other obstacles to tapping Cuba's baseball reserves. Baseball is "everything" in Cuba, Bjarkman said -- "there is no other sport" -- and he believes the Cuban government isn't going to diminish the nation's favorite pastime by granting travel visas to players or allowing American teams to develop baseball academies at which to scoop up, train and sign teenagers, as is the case in other Latin American countries such as the Dominican Republic.
Recently, the Cuban government approved a policy allowing athletes to sign in foreign leagues, such as Japan and Mexico, and pay tax on their earnings. During the winter, however, the players come home to Cuba, where they then play in front of their countrymen. But American teams, fearful of having their high-priced talent get injured or show up late to spring training in February, likely would refuse to let Cubans return home to play, a situation that has stripped leagues in other Latin American countries of many of their top players.
Cuba has good reason for guarding its baseball resources so jealously: the nation of 11 million people is home to some of the best ballplayers in the world. The Cuban national team captured the gold at the Central American and Caribbean Games last month, and defectors such as Yasiel Puig, Yoenis Cespedes and Aroldis Chapman have achieved superstar status in the United States.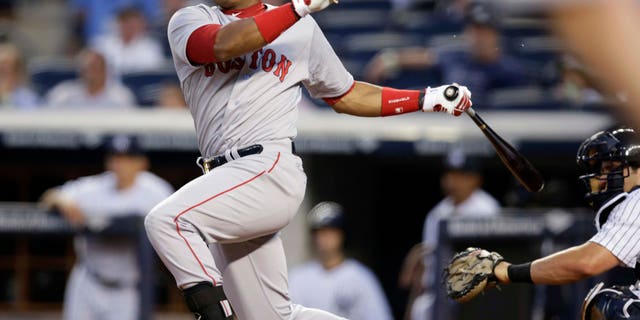 Gustavo "Gus" Dominguez has represented about 65 Cuban baseball players in his 20 years working as an agent, and served four years in U.S. federal prison beginning in April 2007 after paying for five players to be smuggled by boat three years before. In 1991, he negotiated a contract for pitcher Rene Arocha with the St. Louis Cardinals, making the right-hander the first Cuban player to defect to the United States, and says the young talent in Cuba has "exploded" in recent years.
"There's just a whole bunch of young kids who are really, really good," Dominguez told FoxNews.com. "Whether the U.S. opens up to (Cuba) or not, there's certainly the talent."
Questions also have been raised about how improved relations between the two countries might affect other sports. In basketball, for instance, four Cuban basketball players defected to the U.S. in 1999, one of whom, Lazaro Borrell, eventually played a season with the Seattle Supersonics of the NBA. But no major American sport stands to benefit from an influx of Cuban blood nearly as much as baseball.
MLB's current collective bargaining agreement, which governs the signing of international players, is set to expire in December 2016, after which MLB teams hope to create an international draft, a development that outgoing Commissioner Allan H. "Bud" Selig has called "inevitable." Currently, Cuban defectors are exempted from the signing bonus limits for players covered by the amateur draft each June, and improvement in U.S.-Cuban relations could help pave the way for them to be eligible for drafting alongside other Latin players.
MLB officials and the league's players association on Wednesday declined to speculate on outcomes that could arise in the wake of Obama's announcement, though in a statement, MLB called the changes "a significant issue."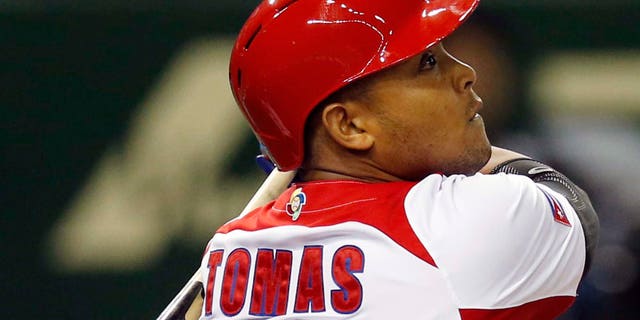 But regardless of whether the end of a five-decade estrangement between the two countries leads to major reforms in how Cuban players come here, more young men, lured by the prospect of fleeing the impoverished island nation to make millions playing ball, seem ready to make the journey each season. In 2014, 19 Cuban-born players appeared on major league opening day rosters, the most in more than a generation and part of a trend that has grown since the 1990s, and as MLB teams become increasingly dependent on -- and willing to pay millions for -- Latin talent, it's going to be difficult for the Cuban government to retain its grip on the nation's favorite game.
"If enough talent leaves, they're not going to have the high-quality league that they have now," Bjarkman said. "Cuba will lose its baseball eventually, but not due to Obama's announcement."
The Associated Press contributed to this report.