Major League Baseball Executive Vice President Tim Brosnan to leave at end of January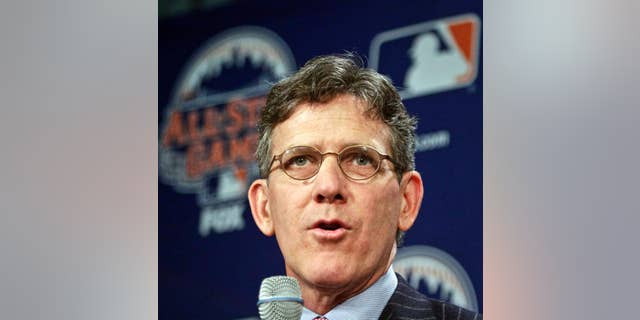 NEW YORK – Major League Baseball Executive Vice President Tim Brosnan will leave at the end of January.
Brosnan was one of three candidates in August to become baseball's next commissioner, but he withdrew just before the start of balloting when it became apparent he likely had just one vote. Chief Operating Officer Rob Manfred was elected MLB's 10th commissioner over Boston Red Sox Chairman Tom Werner.
Brosnan joined the league in 1991 as vice president of business affairs for MLB International. In 2000, he was promoted to executive vice president of business. His duties included broadcasting and media rights, licensing, corporate sales and marketing.
Brosnan thanks outgoing Commissioner Bud Selig and MLB owners in a release from the league Wednesday and wishes Manfred "the greatest success."
Manfred calls Brosnan "a great colleague," and Selig says that "his efforts benefited many facets of our game and contributed to the prosperous state of the National Pastime today."