Maine man changes story again, claims abuse by ex-Syracuse coach Fine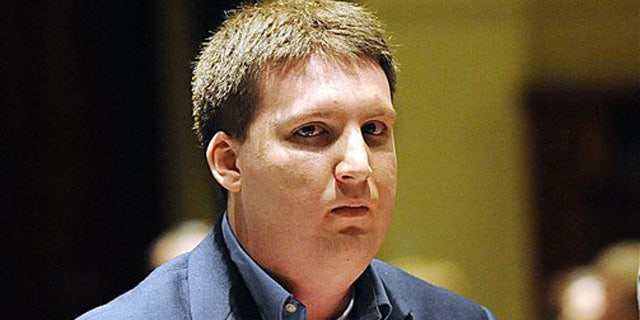 AUBURN, Maine – A Maine man has reversed course and is now once again claiming he was sexually abused as a child by former Syracuse basketball coach Bernie Fine.
Zach Tomaselli released a statement Wednesday, coinciding with the start of his 39-month prison sentence in Maine for sexually abusing a 13-year-old boy.
"Yes, my credibility with the media is shot but I am not going to give up now," Tomaselli said, according to ESPN.
"Bernie molested me. PERIOD."
Tomaselli first made headlines in November by becoming the third man to accuse Fine of molestation. He claimed he was abused in 2002 in a Pittsburgh hotel room while on a trip with the basketball team.
But last week he recanted his accusation, saying it was fabricated at the direction of Bobby Davis, who made the initial claims of abuse against the 66-year-old coach.
"It has become a burden of a lie and I am sick of it. Bobby Davis told me what to tell detectives and it pretty much took off from there," Tomaselli wrote in an email to CNY Central of Syracuse.
"The evidence that supports me is just pure luck, not real evidence. I made the ENTIRE thing up. I have never met Bernie in my life."
A New York state district attorney had already dismissed Tomaselli's claim, saying school records on the day in question show he was not in Pittsburgh with the team. Tomaselli's father had also said at the time that the story was made up.
Davis, whose allegations were deemed credible by authorities but were not prosecuted due to the statute of limitations, has insisted he never coached Tomaselli on what to tell police.
Davis and his stepbrother, Mike Lang, said they were sexually abused by Fine in the 1980s while they were ball boys for the team.
Fine was fired by Syracuse in late November but has maintained all of the allegations are false.