Magic reportedly agree to 4-year deal with Bismack Biyombo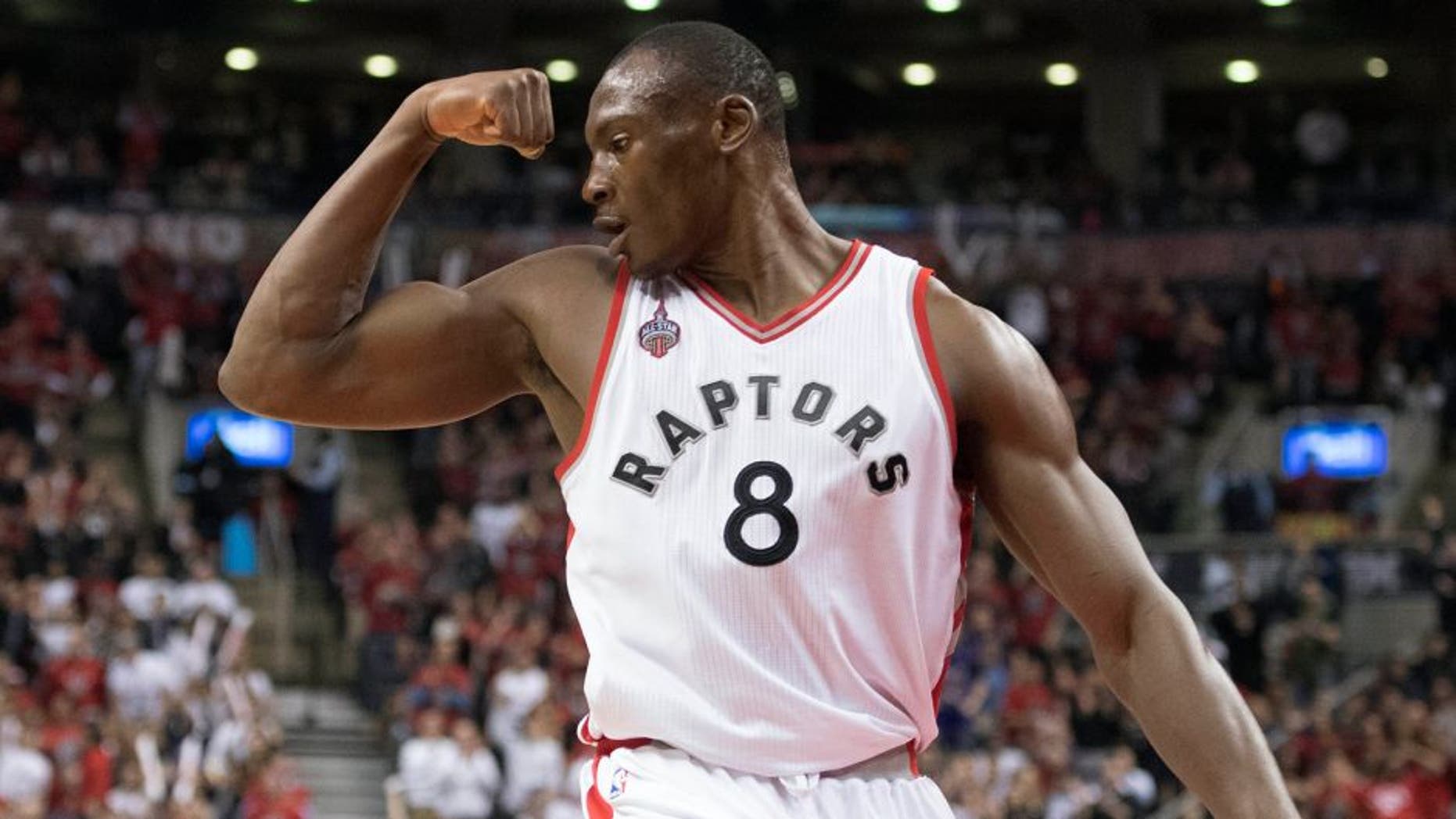 A person with knowledge of the situation tells The Associated Press that the Orlando Magic are landing free agent center Bismack Biyombo with a four-year deal.
Biyombo and the Magic were finishing negotiations on Saturday. The person spoke to the AP on condition of anonymity because a contract cannot be signed until July 7. Terms of the deal were not immediately available.
Biyombo was labeled a bust during his time in Charlotte but had a breakout year to help the Toronto Raptors reach the Eastern Conference finals last season.
Now he will be paired in the frontcourt with recently acquired Serge Ibaka to give the Magic a defensive-minded tandem under new coach Frank Vogel.