Magic fire GM Rob Hennigan after fifth straight losing season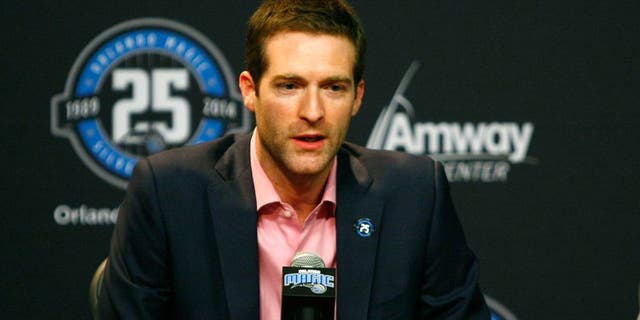 Orlando Magic general manager Rob Hennigan was hired five years ago to extend a six-year streak of making the playoffs despite the impending departure of franchise cornerstone Dwight Howard. On Thursday, one day after the Magic missed the playoffs for a fifth straight year, theyfired Hennigan.
Hennigan never found a way to win without Howard, who was demanding a trade and got one shortly after the GM took the job in 2012. Orlando won 20, 23, 25, 35 and 29 games in Hennigans five seasons, and his recent moves seemed to set the franchise back in its goal of returning to the postseason.
Last summer he traded leading scorer Victor Oladipo to the Thunder for Serge Ibaka and at this seasons trade deadline, he sent Ibaka who was never a good fit in a crowded frontcourt -- to the Raptors for Terrence Ross and what will be a low first-round pick. The Magic went 8-17 after acquiring Ross.
With few assets of value on the roster after five years with Hennigan, the Magic undoubtedly figure now is not a bad time to start fresh with a new GM in charge. Yahoo Sports is reporting that assistant GM Matt Lloyd will take over on an interim basis and that he will be considered for the full-time job.