Madden 17 trolls Tony Romo over Jerry Jones' Super Bowl comments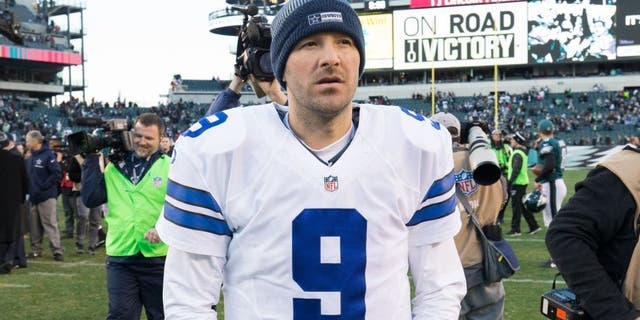 NEWYou can now listen to Fox News articles!
Tony Romo just can't catch a break, even when Dallas Cowboys owner Jerry Jones comes to his defense. Days after the Cowboys' season ended with their 34-31 loss to the Green Bay Packers in the divisional round, Jones reiterated Tuesday his belief that Romo will play in a Super Bowl.
"I really believe that Tony Romo will play in a Super Bowl," Jones said, via the Fort Worth Star-Telegram. "Now try that one on. I know that if he's healthy enough, he'll be in a Super Bowl. I strongly believe that."
Many thought that day might come this season as the Cowboys finished with the best record in the NFC and appeared ready to make a run to the Super Bowl. Sunday's outcome put an end to all of that, but EA Sports offered a suggestion on how Romo might still play in a Super Bowl.
Romo missed nearly all of the 2016 season after suffering a back injury in the preseason, then losing his starting spot to Dak Prescott.
Romo's days with the Cowboys could be numbered, as many believe the team will try to trade him this offseason. Will Jones continue to believe Romo will win a Super Bowl if he's no longer on the team?