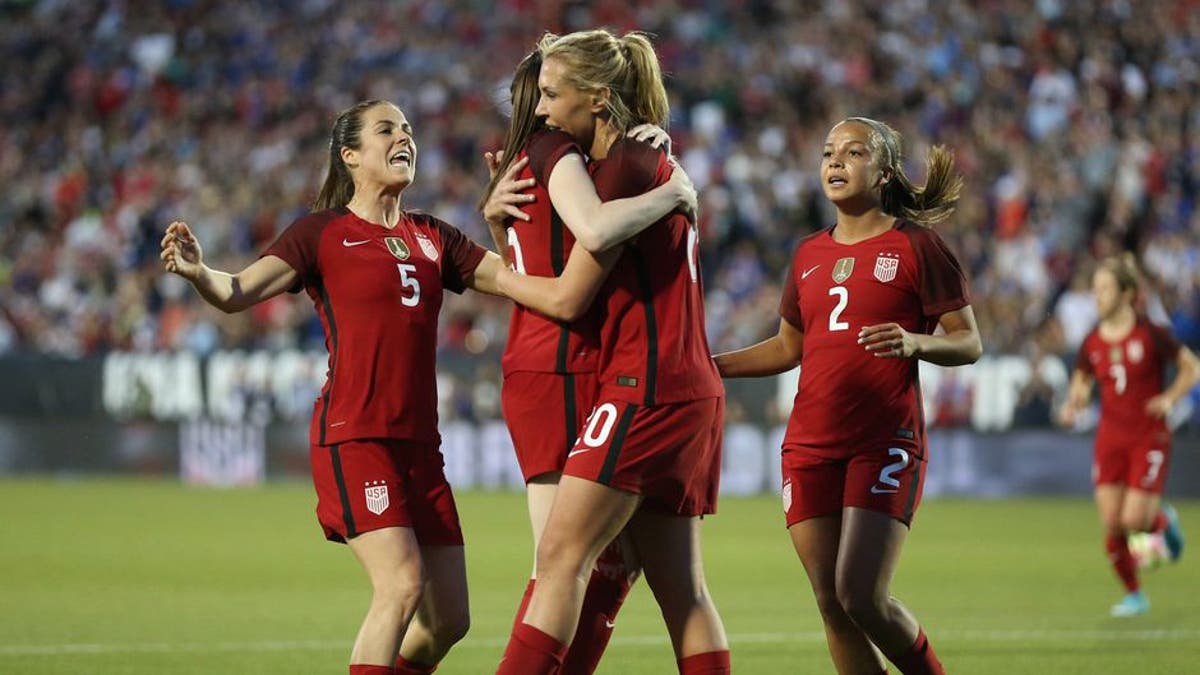 Remember Jean-Michel Aulas? He's the president of Olympique Lyon who really, really, really wanted to sign Alex Morgan last year and he tweeted at her constantly until she did later join the French powerhouse.
Well, now Aulas has a new target, Portland Thorns midfielder Allie Long, who has become a fixture with the U.S. women's national team:
It's not the most savvy method of attempting to attract a player, but it apparently did work with Morgan, who is with the club until the Women's Champions League final vs. PSG next month.
The problem? Long is under contract with the Thorns in the NWSL and Merritt Paulson, the owner of the Timbers and Thorns, did not appreciate Aulas' attempts to sway Long:
In soccer, rules dictate that players cannot be contacted by other clubs wishing to buy them until at least six months is left on their contract. It's not clear if that's the case with Long, who became a USWNT allocated player for the Thorns this season but has been with Portland since 2013. But it's clear Paulson isn't interested in transferring one of the Thorns' key starters anytime soon.
Maybe Aulas will take Paulson up on his offer to host a friendly between the French and American sides though. We can only hope.