Lumberjacks take 4-game win streak into North Dakota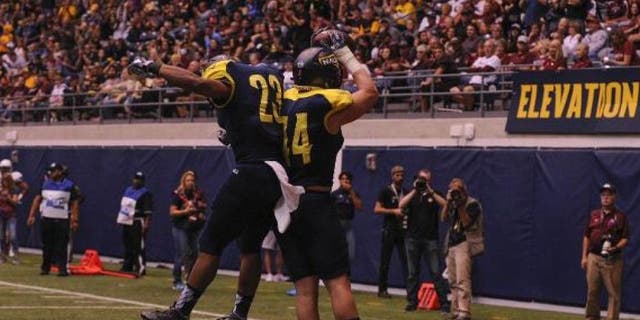 FLAGSTAFF, Ariz. -- Northern Arizona rides a four-game win streak into Grand Forks on Saturday as it visits No. 12 North Dakota.
The Fighting Hawks, meanwhile, are on an eight-game win streak as they host the Lumberjacks in their regular-season finale at the Alerus Center.
While North Dakota is ranked No. 12 in FCS, NAU is receiving votes in the national weekly polls. Kickoff is scheduled for noon Saturday.
The Lumberjacks' win streak has included road victories at Montana State and Weber State, and home wins versus Idaho State and Montana.
The NAU defense is tied for first in the Big Sky in sacks with 24 for a loss of 180 yards. Senior linebacker Jake Thomas has a team-high 67 tackles, followed by sophomore linebacker Jake Casteel's 61.
Lumberjacks receivers Emmanuel Butler and Elijah Marks continue to be at the top of the conference rankings in receiving yards and receiving touchdowns. The junior playmakers have combined for 1,452 receiving yards and 13 touchdowns.
The last time NAU and North Dakota played in Grand Forks, UND beat the Lumberjacks 30-28 on Nov. 15, 2014. NAU leads the all-time series 4-1.