Luke Rockhold knows exactly when he doesn't want to fight, next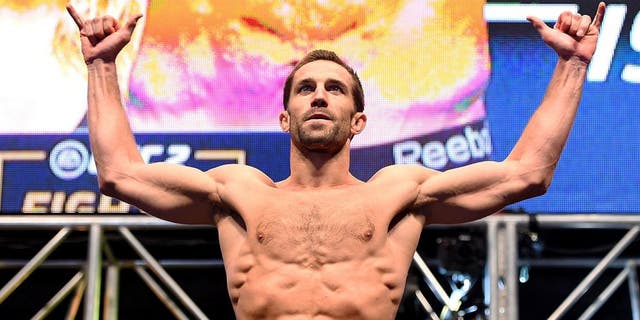 New middleweight champion Luke Rockhold already knows when he wants to fight, again. More importantly, he knows at what event that he most certainly does not want to compete at.
"I don't want to be on UFC 199, I'll tell you that," he recently told MMA Junkie Radio.
"The hype for 200 will be so big it will take away from 199. Who wants to be on 199? I want to be on 198 or 200. That would be cool, even if I'm not main eventing...I would say [I want to fight in] May, June or July, but UFC 200 would be cool,"
UFC 200 is expected to be one of the bigger events in the promotion's history, and is set to take place inside a brand new Las Vegas stadium. Rockhold won the belt by scoring a TKO last month over defending champ Chris Weidman at UFC 194.
Despite winning, Rockhold is still disappointed in how well he fought. He says he suffered through a serious infection in his leg in the weeks leading up to and during the bout, which severely hindered him.
"I was disappointed in the way I did it," he continued.
"I can do so much better than that. I was about half the man I should have been in that fight. I didn't fight well at all. Ask my teammates what I'm capable of. I fought to about half of my ability."
A Rockhold with full health is a scary prospect to whoever he fights, next. As for he'll fight, next, Rockhold is open-minded.
"If Weidman is ready to go, we can do that," he said of an immediate rematch.
"If Yoel [Romero] is the fight they want, I'll pretty much have to be a co-main event to somebody. It better be Ronda Rousey or Conor McGregor [in the main event]."