Luke Falk likely to be Washington State's starting QB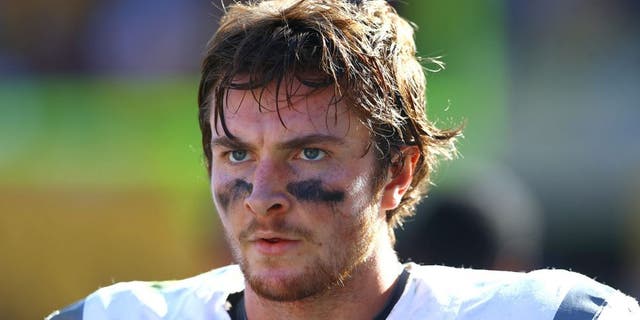 It should come as no surprise that Washington State head coach is likely to tab Luke Falk as his starting quarterback for week one. In speaking with a Seattle radio station, Leach said, "for week one, (Falk) probably puts our best foot forward."
However, Leach was quick to acknowledge that he's happy with all of the quarterbacks and that he's been very impressed with the competition.
"I think they both do really good, it's been ridiculously competitive," Leach told Ian Furness and Jason Puckett. "Falk lately has been getting more reps. Bender does a tremendous job, you know Bender as far as a true freshman, redshirt freshman, has picked things up quicker than anybody I've dealt with. It comes off his hand very quickly. The other thing is, Bender's got a calmness to him. But I think Falk, with just experience, film study and all that, for week one, probably puts our best foot forward."
(h/t SB Nation)