LSU's Leonard Fournette 'will never jump ship' despite Louisiana turmoil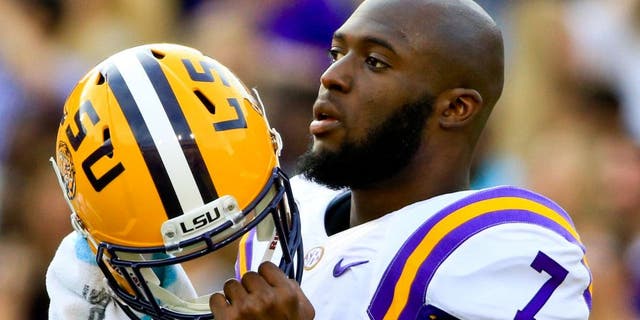 Governor John Bel Edwards' gloom-and-doom suggestion that a looming Louisiana budget crisis could threaten the state's college football systems kicked off an Internet frenzy of handwringing Thursday night.
Much of that swirled around the fate of LSU football and its star running back and potential Heisman candidate Leonard Fournette.
Rumors of Fournette transferring to another school for his junior year (some of them self-generated) clogged the Internet following Edwards' chilling message.
And while the chances that Louisiana college football will get scrapped this season are unlikely, Fournette took to Twitter himself to assure LSU fans that he "will never jump ship" regardless:
Talk about a team player.