Lovie Smith getting six-year deal to be Illinois head coach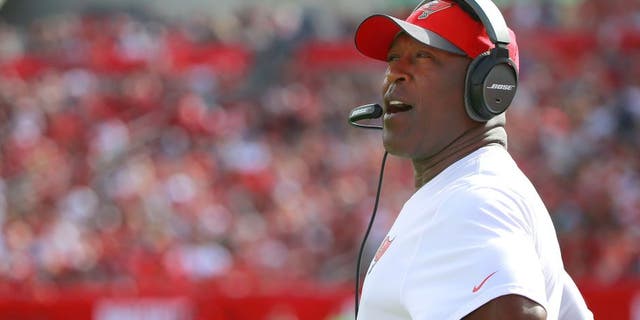 Illinois is hiring Lovie Smith as its new head coach, as FOX Sports reported Saturday afternoon.

The 57-year-old Smith, who was fired a few months ago as the Tampa Bay Buccaneers head coach, is getting a six-year deal for $21 million. Smith was previously head coach of the Chicago Bears and led them to three NFC North titles and to a Super Bowl appearance in 2006. His career record in the NFL is 89-87. He was fired after two seasons in Tampa Bay after he'd gone 8-24.

Smith's last stint as a college coach was 21 years ago when he was the defensive backs coach at Ohio State.
Smith's deal averages out to $3.5 million per year, which would make him the sixth-highest paid coach in the conference. Sources tell FOX Sports that he is expected to retain Illini defensive coordinator Mike Phair, who came to Illinois from Smith's staff in Tampa Bay. Smith also is likely to bring his sons Mikal and Miles who were also on his staff with the Bucs, but let go after Lovie Smith was fired.