Louisville student sues Katina Powell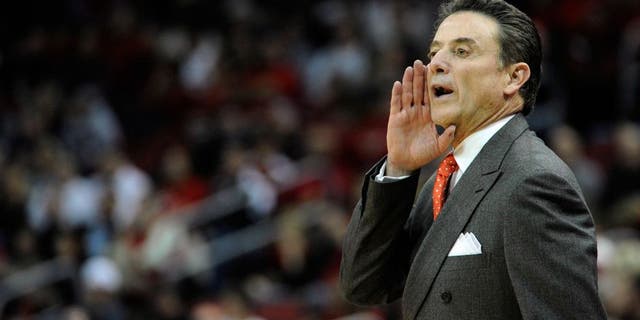 A Louisville sophomore claims the book diminishes her degree from the university Jamie Rhodes Jamie Rhodes-USA TODAY Sports
A lawsuit was filed against Katina Powell, co-author of the scandalous book, "Breaking Cardinal Rules: Basketball and the Escort Queen," on Thursday in Jefferson County Circuit Court.
Kyle Nicole Hornback, a Louisville sophomore, is suing Powell and the book's publisher, IBJ Book Publishing, claiming the release of the tell-all book has diminished the value of her degree, according to the website, The Bird Cage, which first reported the lawsuit.
"This lawsuit is silly, Jon Fleischaker, a leading First Amendment attorney, told the Courier-Journal on Thursday.
The book, released digitally earlier this month, claims ex-Louisville staffer Andre McGee paid Powell to provide strippers for private parties at Billy Minardi Hall for Louisville players and recruits. The allegations are currently being investigated.
h/t Courier Journal