Louisville coach Rick Pitino gets a summer job leading Puerto Rico's basketball team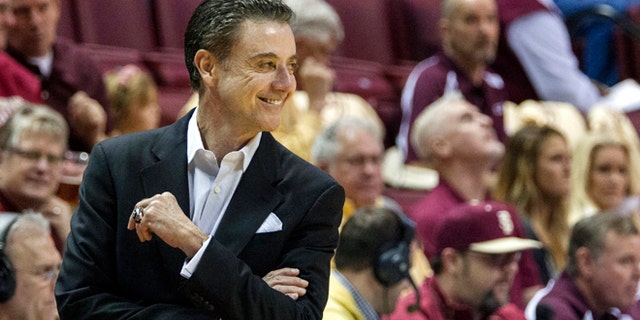 LOUISVILLE, Ky. (AP) – Puerto Rico has named Louisville coach Rick Pitino to coach its national team in two international tournaments this summer.
The Hall of Fame coach will lead Puerto Rico during the Pan American Games in Toronto July 21-25. He will also coach the squad in a 10-team, pre-Olympic FIBA qualifying tournament Aug. 25-Sept. 5 in Monterrey, Mexico.
During Monday's news conference that included national team officials Joel Katz and Fernando Quinones, "I'm looking forward to putting in the unique style of play that hopefully will get the team over the hump" in international play.
Training begins July 1 in Puerto Rico and will include August workouts in Louisville.
Louisville will also play this August in the Bahamas against Puerto Rico's national team and junior squad.