Los Angeles Police Briefly Engaged in Standoff at Staples Center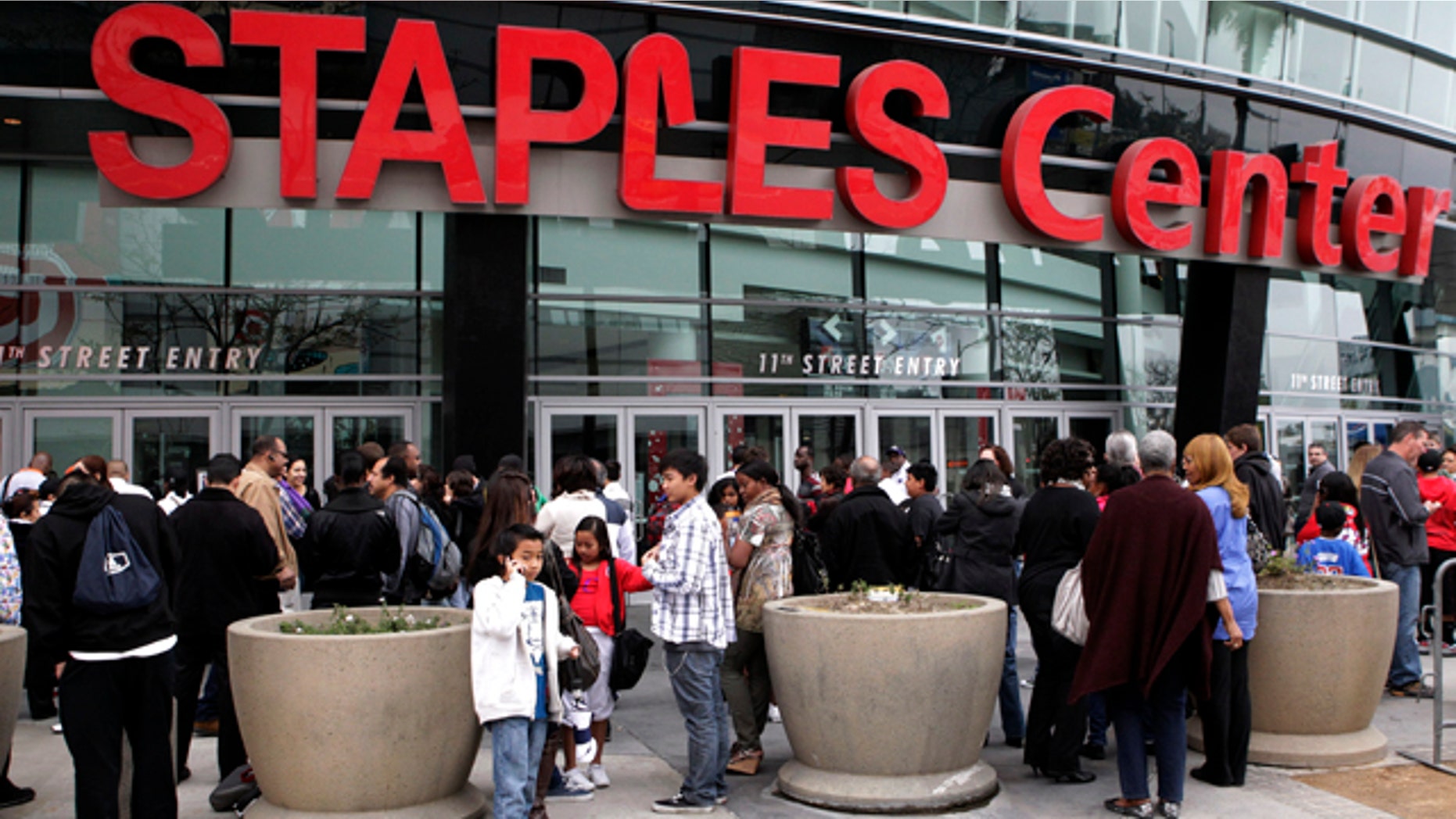 LOS ANGELES -- A steak knife-wielding man held police and security guards at bay for nearly an hour at the Staples Center in a bizarre scene that played out just before the Los Angeles Clippers hosted the Cleveland Cavaliers on Saturday, authorities said.
The center's general manager, Lee Zeidman, said the man, who was not identified, entered the venue through an employee entrance. He said security officers tried to block him, but the man was brandishing the blade.
The man ran to the arena floor, where he was met by 25 security staffers who surrounded him until police arrived. Zeidman said the man made no demands or offer a motive for his actions.
"He was talking a lot of gibberish, making a lot of veiled threats, and nobody could really understand him," Zeidman said. "There were no specific demands. He told us: 'Just back away or else you're going to get hurt. Leave me alone. I'm prepared to do whatever it takes to get whatever I want."'
Police detained him after he made a move toward a tunnel leading off the court.
Spectators with VIP access to the 12:30 p.m. game were evacuated. Players from both teams watched the drama unfold on a TV outside the Cavaliers' dressing room before they were instructed to return to their locker rooms.
"That was crazy, man. There aren't too many knife standoffs in Oklahoma -- not that I can remember. So it's a first for me," said Clippers All-Star rookie Blake Griffin. "I was sitting in here next to (DeAndre Jordan), and Randy Foye came in and said: `Yo, somebody just pulled a knife.' I was like, `What?' And then they explained the whole thing. We were trapped in here for a while. But both teams had to go through it, so it didn't really put us at a disadvantage."
The incident did not delay the start of the game, which was followed by an NHL tilt between the Kings and Anaheim Ducks.
Clippers coach Vinny Del Negro and his Cavaliers counterpart, Byron Scott, requested extra time for their teams to warm up, but were turned down. The Clippers went on to a 100-92 victory.
"It was a weird day, period," Scott said. "You had things happen throughout the day, but you've just got kind of put it in the back of your mind and play basketball. And I think both teams did that."