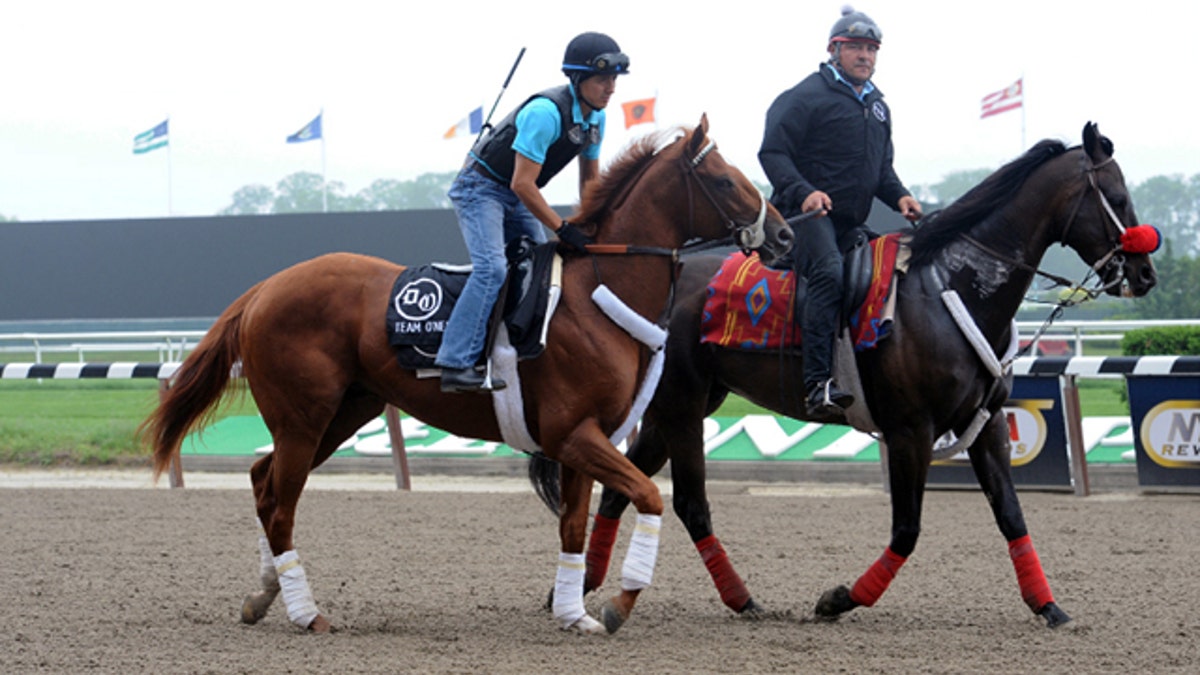 NEW YORK – Trainer Doug O'Neill says a loose horse nearly slammed into Triple Crown hopeful I'll Have Another during training Thursday at Belmont Park.
He says his Kentucky Derby and Preakness winner was walking a few feet from the outside rail when another horse threw his rider and came "screaming up the outside rail" the same way I'll Have Another was walking.
O'Neill says the horse went between the rail and I'll Have Another, and that exercise rider Jonny Garcia told him the horse grazed his boot. The trainer feared a collision was imminent.
O'Neill says he's seen accidents like that, and "they are ugly." He says his stomach is "still a little twisted" and he doesn't want to think about what nearly happened.
I'll Have Another will attempt to become the first Triple Crown winner in 34 years at the Belmont Stakes on June 9.