Lonzo Ball unveils his first Big Baller Brand signature shoe for nearly $500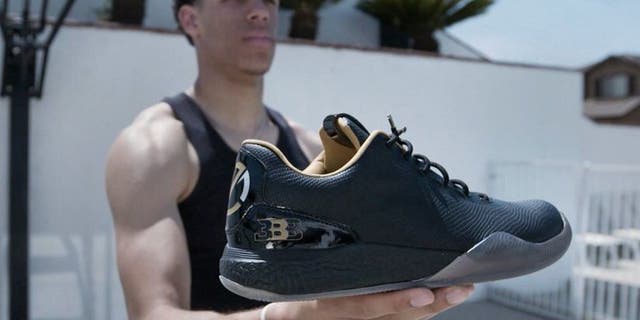 Even though he's more than five months away from making his NBA debut, and nearly two months shy of being selected by an NBA team, Lonzo Ball his his own signature shoe.
The former UCLA standout unveiled his first line of kicks on Thursday, and they're not bad:
The silhouette looks like several of the recent Kobe Bryant signature shoes, while the upper has a nice textured pattern to it. The BBB logo is rather understated, relative to what we expected.
Initial reports indicated Ball's shoe, which is called the ZO2, would sell for more than$200. Indeed, that is the case, but that speculation missed the mark by several orders of magnitude.
BBB is aiming forLonzos signature sneaker totap into anewmarket above the athletic performance kicks from the likes of Nike, Jordan, adidas and Under Armour, but below the high-end designer shoes of Gucci, Prada or Louis Vuitton. The ZO2 Prime comes with a $495 price tag.
There isalso a limited ZO2 WET Autographs edition, which will come in a key-locked glass box with a floor mirror, LED lights and an autograph from the Chino Hills prodigy himself. It will cost $995.
That's right for just shy of a cool $1,000, you can own your very own autographed version of the ZO2:
You can also cop a pair of BBB sliders for $220. Who says no to that steal?