Longhorns great Ricky Williams back on campus with a new mission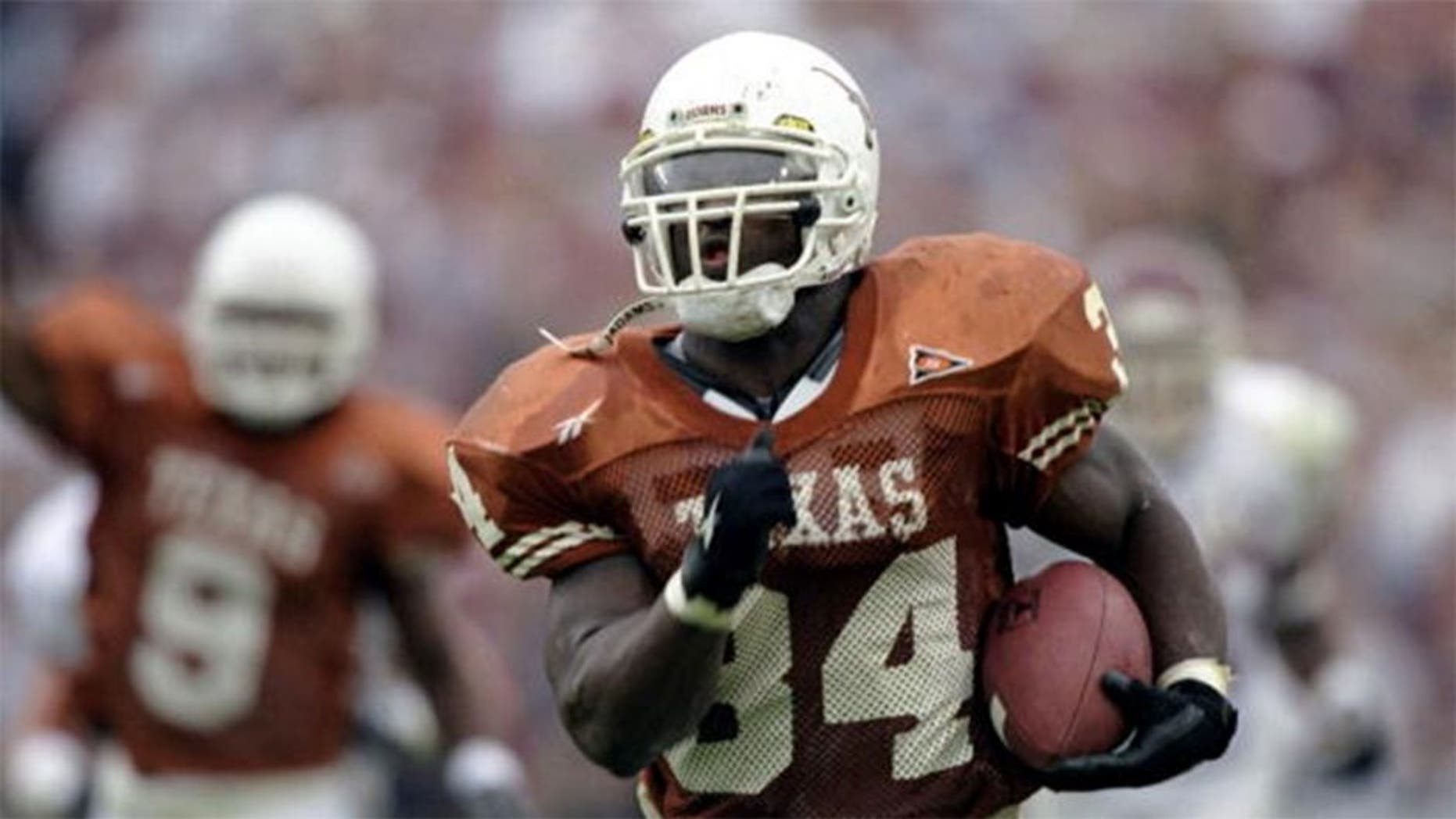 Twenty years after Ricky Williams arrived on the University of Texas campus, and 16 years after he left it clutching the Heisman Trophy, one of the Longhorns' all-time great running backs is back in Austin. This time with a new mission.
Williams, his dreadlocks and flop of an NFL career long behind him, is seeking a higher calling now -- earning a Ph.D. in psychology.
Williams tells of his academic aspirations in a longform piece by BuzzFeed reporter Lindsey Adler. At 38, he is within a year of completing the Bachelor's degree that has awaited his return ever since Mike Ditka traded away a truckload of draft picks to select Williams No. 5 overall for the New Orleans Saints in the 1999 NFL draft.
Williams' bumbling career is well-chronicled, his quirky personality and often baffling behavior overshadowing what meager success he found on the NFL gridiron. Once away from his glory days at Texas, Williams always suggested he wasn't happy, wasn't fulfilled by being a football player.
Now he's attempting to fully step out of the football shadow, although he finds that not everybody is always willing to let him.
"I find my biggest challenge is getting people to let go of me as a football player and be willing to consider me as that and something else," Williams told BuzzFeed during an interview on UT's campus in June. "But for most people, being a professional football player is like the pinnacle of their imagined life or actual life. For me, as much as I tried to make it that, it just hasn't worked. I still want more."
According to Adler, Williams, who broke the NCAA rushing record during his 1998 Heisman season, is working toward a degree in Physical Culture and Sports, a program delves into the philosophy, history and the psychology of athletics. After graduation, he intends to apply to graduate programs with the hope of earning a Ph.D. in psychology.
"What inspires me to pursue a doctoral degree is simple: helping people," Williams wrote in a sample application essay for a Ph.D. program and was shared by Adler. "I aim to reach my greatest potential and share what I have learned with others around me in an effort to facilitate their success. My desire to help others, who like me, have innate strengths and talents waiting to be discovered, informs my academic and research interests and goals."
(h/t BuzzFeed)