Long security lines in Brasilia leave fuming WCup fans outside stadium after game starts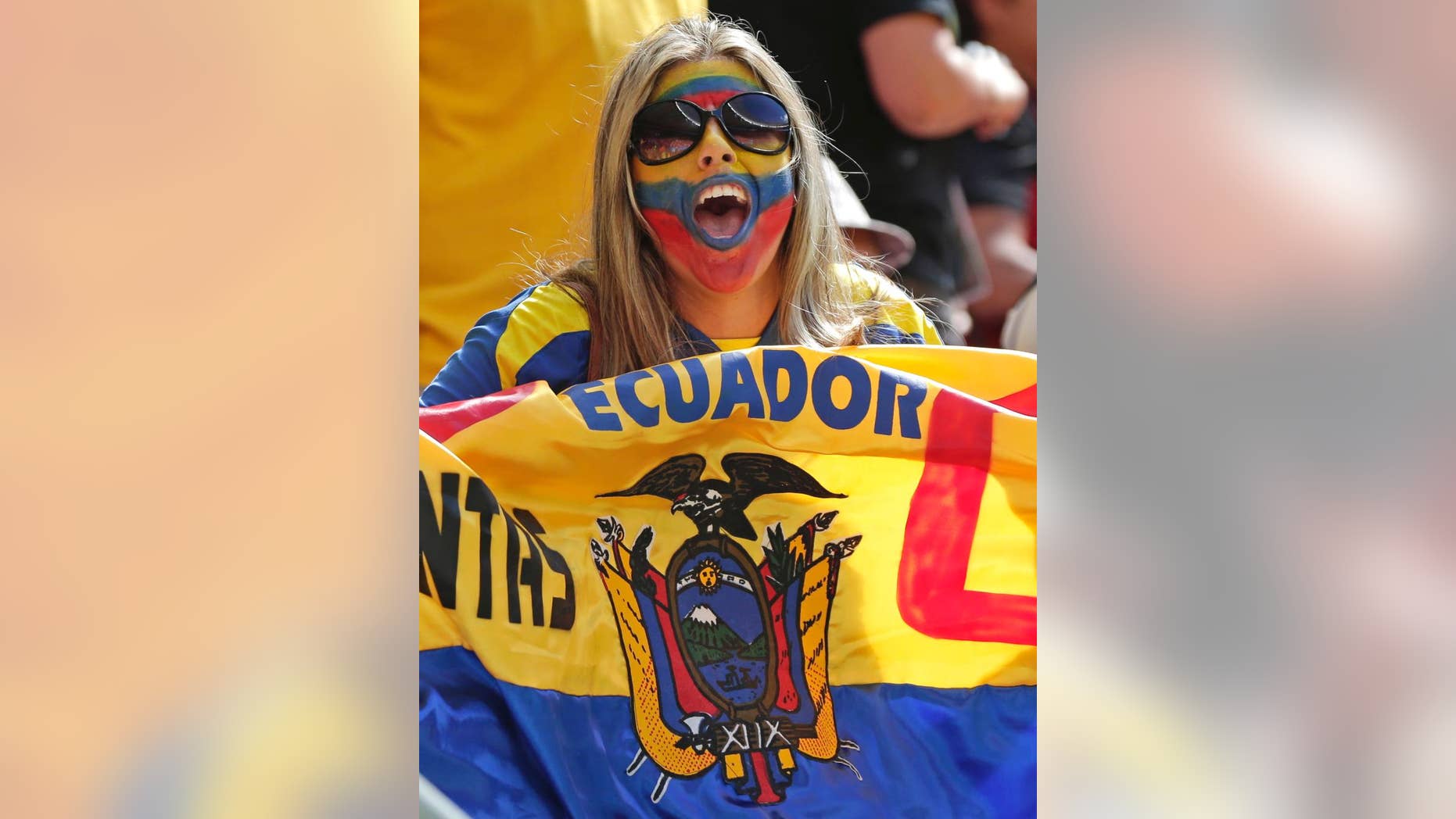 BRASILIA, Brazil – Thousands of World Cup fans have missed the first part of the Switzerland-Ecuador World Cup game in Brazil's capital of Brasilia because of long lines to pass through security.
Ticket-holding fans fumed as the game started and they were still outside the stadium Sunday afternoon. The stadium still had lots of seats empty when Ecuador scored in the 22nd minute to take a 1-0 lead.
There was no immediate explanation from authorities for why it took so long for fans to pass through security.
Before the World Cup started last week, FIFA officials repeatedly encouraged fans to arrive early so they could clear stadium security and make it to their seats by game time.
All fans managed to enter the stadium before the end of the game's first half.