Logano says NASCAR can learn from IndyCar on having a regular safety crews at tracks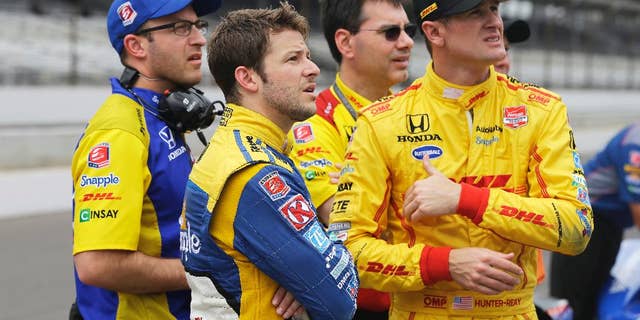 CONCORD, N.C. – Joey Logano says NASCAR can learn something from the near-fatal accident involving IndyCar Series driver James Hinchcliffe this week and the importance of having a regular safety crew at each race.
Hinchcliffe's left leg was pierced by a piece of his car's suspension during practice Monday for the Indianapolis 500. The fast action of the series-hired safety team helped extract Hinchcliffe before he suffered catastrophic blood loss.
Logano says "they basically saved his life" and suggested NASCAR look at what IndyCar did "and try to improve our sport."
IndyCar has a travel safety team of more than 30 people, with at least 18 at each race, according to its website. NASCAR has an emergency response plan in place, too, but uses different staffs at each track.