Logano on racing luck: 'It sounds like it's just an excuse to me'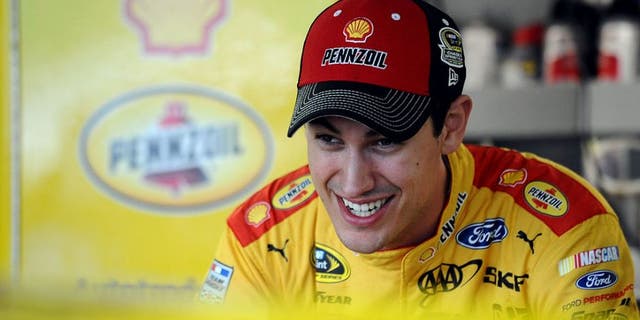 Don't ask Joey Logano about luck at restrictor-plate races.
The Team Penske driver, who last year won the Daytona 500 and the fall Talladega race, said he doesn't believe in luck.
"Speedway racing isn't as much of a crapshoot as a lot of people like to believe it is," Logano said Friday at Talladega, where the Hellman's 500 will be run on Sunday. "It sounds like it's just an excuse to me. I think there is a lot of strategy and a lot of knowledge that has to go into playing this game."
Pressed further about the role luck plays here at Talladega, Logano doubled down.
"I think it's all skill and preparation -- 100 percent in my opinion," Logano said.
That said, Logano could use some luck on Sunday. The Hellman's 500 is an elimination race, with the Chase field set to be cut from 12 drivers to eight, and Logano sitting at eighth in points.
Still, the Team Penske driver stuck to his guns.
"You create your own luck," Logano said. "That's what I think. There might be a chance you run over something or something happens, but some things are just meant to be and some things aren't. But if you can work and do everything you can do and prepare yourself to go out there and be the best, then that's all you can do."