Lo Duca blasts Mets catchers, former GM Minaya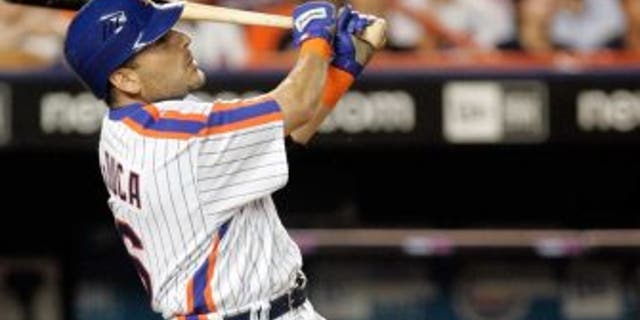 Former New York Mets catcher Paul Lo Duca wasn't known for his power, hitting 80 home runs in an 11-year career. He took a mighty cut on New York radio on Friday and blasted the team's current catchers and former GM.
Lo Duca, currently an analyst for the TVG horse racing network, had this to say when asked about current Mets backstops Travis d'Arnaud and Anthony Recker: "€œI could hit better left-handed than the schmucks they'€™ve got there now."
He was equally on point when lacing Omar Minaya in an interview on WFAN.
"€œThe issue that the Mets have is that after 2006 and 2007, when we all were there ... they stuck their hopes in a guy that, let'€™s be honest, had no clue what was going on," Lo Duca said. "None. The guy was an idiot. And he ended up making the franchise go backwards. Where the Mets have always made the mistake is they've always settled for mediocrity.
"€œAs a Mets fan, I'€™m done with it. Besides '€™06 and '€™07, give me some other years besides 2000. And then they go build this ballpark that'€™s mammoth, and your franchise player (David Wright) is a hitting star who has four home runs!"
Minaya actually brought Lo Duca to New York, a point that didn't make the former catcher any less harsh.
"The guy didn'€™t even know what my age was," he said. "And I never got a phone call. So I'€™m never gonna support that guy. Because when the collapse happened, I wasn'€™t part of that collapse. It was the other guys who collapsed."