Liverpool announces a long-term extension for coach Jurgen Klopp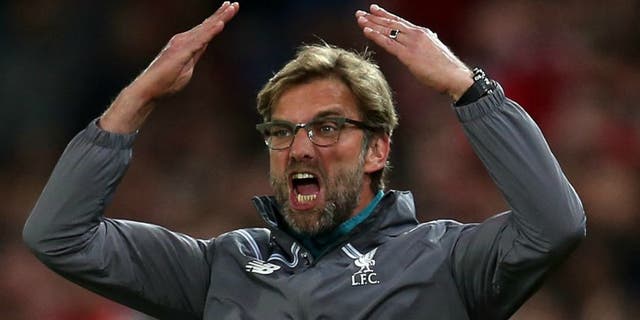 NEWYou can now listen to Fox News articles!
LIVERPOOL, England -- Liverpool says coach Jurgen Klopp has signed a new ''long-term'' contract with the English Premier League club, reportedly keeping him at Anfield until 2022.
Liverpool made the announcement on Friday without disclosing the length of the deal. British media reported it was a six-year contract.
Klopp joined Liverpool only in October.
John Henry, Liverpool's principal owner, says not giving Klopp an extended deal would have been ''irresponsible.''
Klopp said he already had an ''incredible'' connection to the club.