Little Havana Business Owners Feel Betrayed by Marlins- Blue Jays Trade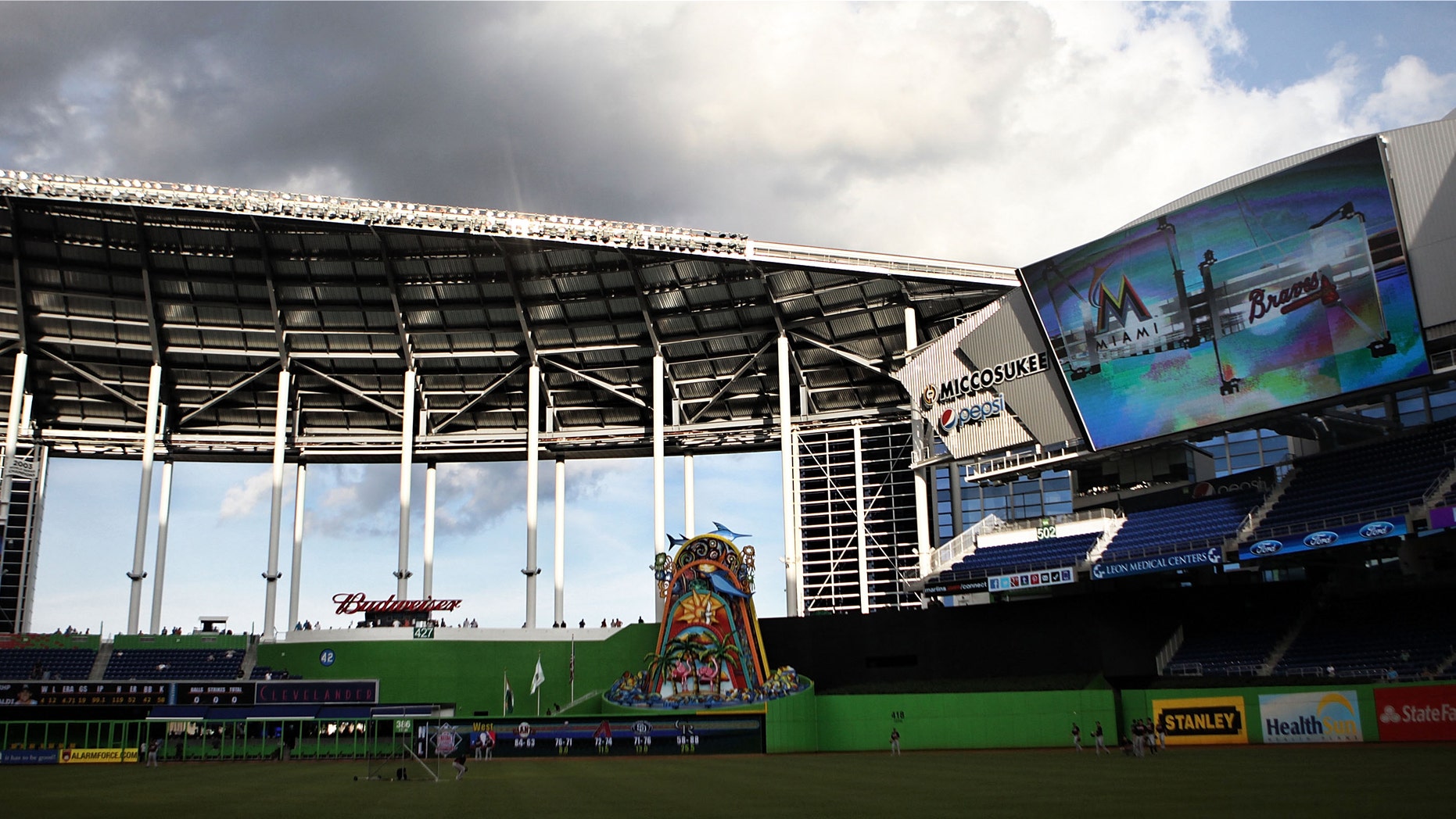 The news of a state-of-the-art ballpark with a retractable roof for the Miami Marlins immediately light up the thinking cap of many of the areas surrounding business owners, including Ysbel Medina.

Heading into their first season in the new stadium last year, the Marlins were destined to be a big player in the National League after making a splash in the free agency market with José Reyes, Mark Buehrle, Heath Bell along with landing new manager Ozzie Guillén.

A new stadium in town was a business boom for entrepreneurs like Medina, who hopped aboard the bandwagon as the Marlins made baseball relevant to not only its fan base Miami but maybe more importantly to those in the Little Havana area that were about to offer their goods and services to people flocking to the stadium.

Medina, a Cuban immigrant, had achieved the American Dream, becoming his own boss after opening up a liquor store in the area about nine years. A big baseball fan in his own right, he decided to sell the shop over a year and a half ago with the sole intention of dedicating day and night to make sure The Batting Cage, a sports bar just two blocks away from Marlins Park, would be ready by the inaugural season.

"When I found out that they were going to build a new stadium, the first and foremost  thought was how the businesses in the vicinity were going to be much better and were going to prosper," Medina said in Spanish in a phone interview with  Fox News Latino.

"That's why I opened this business in front of the stadium. Just thinking that because the stadium being there, it was going to do better."
If I would have known that the owner was going to do what he did, I probably wouldn't have opened up the business.


The Marlin's owner and big time art dealer Jeffery Loria painted a rosy picture to the team's fans and folks like Medina almost a year ago.
Medina said he felt misled not only as a fan but as a business owner once Loria started gutting the team beginning in July, trading Hanley Ramírez, Anibal Sánchez and Omar Infante, and then completing the overhaul by ridding himself of bigger contractual obligations in Bell, Guillen, and as of Tuesday the trio of Reyes, Buehrle, and Josh Johnson in a reported trade with the Toronto Blue Jays that should be finalized soon.
"If I would have known that the owner was going to do what he did, I probably wouldn't have opened up the business," Medina said while adding that maybe the Marlins would be better off with owners that actually cared about winning baseball games and not getting rich from it.
Last December NBA commissioner David Stern blocked the Los Angeles Lakers from landing Chris Paul in a trade, citing the best interests of the league.
MLB commissioner Bud Selig said he would be looking into the latest 12-player deal that has upset people like Medina.
"I am aware of the anger. I am. I'm also aware that in Toronto they're very happy," Selig told reporters Thursday. "We have this entire matter under thorough review."
"I know what the commissioner can do, can't do, what his legal responsibilities are, and other things. I understand all of that. I understand the feeling. In the end, I'll do what I've done in other past situations.
"People ask me, 'don't you wish it never happened?' There are a lot of situations that I wish didn't happen. I have to do what I have do to.''
The Batting Cage's opening was delayed due to the bureaucracy involved when it comes down to opening up a business of that type. But those same city agencies that had to awarded the permits for Medina's sports bar fell under the powers of the city government that aided Loria in getting his own stadium.
Fox News Latino also reached out to the ownership group of the Clevelander, who opened up an offshot of the famous South Beach hangout spot inside Marlins park but in an email a spokeswoman wrote "we are unable to comment on this matter".
A managing partner at Hall of Fame Barbershop in Miami was not taken aback by Loria's recent business moves. It was just business as usual for an owner who puts the dollar at the top of the lineup with the team down in the eight hole.
"I truly believe it's a reckless move," Ray Martes said. "It doesn't surprise me. He's done that even when the team was a championship team."